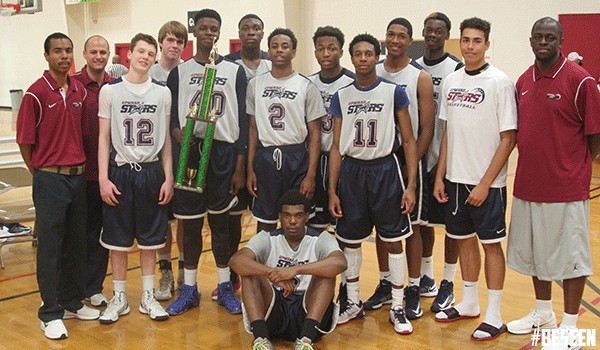 SUWANEE, GA – Two words can describe the way the Upward Stars 16U championship performance: dominating and unselfish.
The South Carolina-based organization shared the basketball and controlled the tempo from the opening tip to beat D1 Minnesota 71-59 on Sunday at Suwanee Sports Academy.
Upward moved forward behind the performance of four different players in double figures. The catalyst igniting the Stars was Derek McKnight, a 5-foot-10 point guard who just set the pace of the game. He pushed the ball and sliced through Minnesota's defense for a game-high 17 points. McKnight orchestrated the team and applied the pressure immensely.
Whenever he was not finishing at the basket, McKnight had some teammates who finished on their own scoring opportunities. Tyler Hooker and Malik Benlevi each scored 11 points a piece. DeRiante Jenkins chipped in with 10 points. Upward help a 31-18 halftime lead and never looked back.
The Stars focal point entering the finals was containing or stopping Henry Ellenson. This 6-foot-10 post dominated the entire weekend and was a concern. However, with the way the Stars set the tone it was difficult for him to get heavily involved. Nevertheless, Ellenson scored a team-high 14 points. Marshawn Wilson added 12 points.