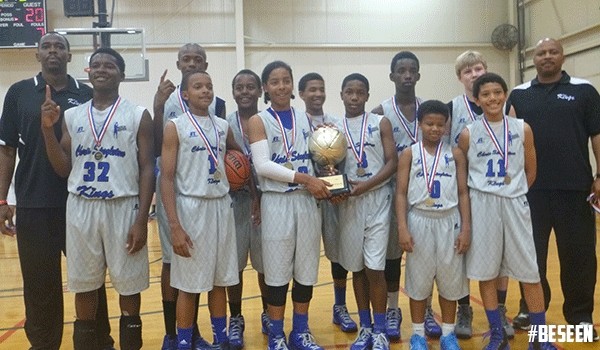 SUWANEE – There was never any doubt.
Chris Singleton's Reach Higher Kings outscored their opponents and planted the seed as the team to beat in the 12U Jr. Bob Gibbons Tournament of Champions division.
The Atlanta-based program did just that with a 40-20 win over the Jacksonville Magic at Suwanee Sports Academy on Sunday.
Scottie Lewis helped lead the onslaught with a game-high 13 points for the Kings. His effort was reward by being named the Most Valuable Player. He was just the most dominating player in the tournament. Teammate Chavez Hunter chipped in with 12 points.
The domination the Kings showed this weekend is something they have been doing this season, so far. This is also just another opportunity to help them prepare for nationals later in the summer.