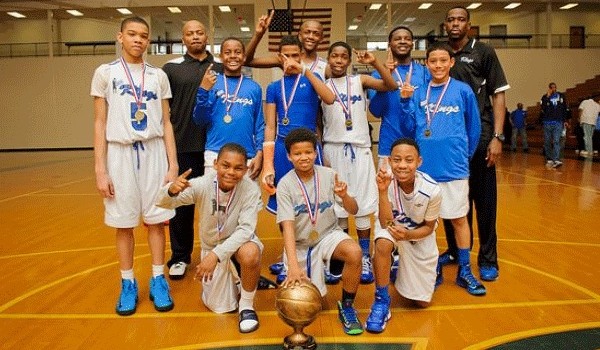 DACULA – Being the best means that everyone is going to come after you. This is what the Reach Higher Kings 6th grade team will experience this travel season. However, based on the way they handled the challenges set forth against them during the HoopSeen Shootout this weekend, the Kings are not going to back down from anyone.
On Sunday, they beat Georgia Ribbon Warriors 53-30 at Dacula High School. It was the closest game the Kings played all weekend despite competing against teams that have carved out a name of their own in this age group.
Scottie Lewis is one of the players that is the backbone for the Kings. He was fluid with the ball in his hand and a defensive stopper. Lewis scored a game-high 17 points. Chavez Hunter added 11 points in the process.
The Ribbon Warriors were not about to let the game away from them too much. They continued to play and battle through the entire game but could never get over the hump against a talented Reach Higher Kings team.
Bobby Miller led the Warriors with 10 points. Alec Oglesby chipped in with eight points.