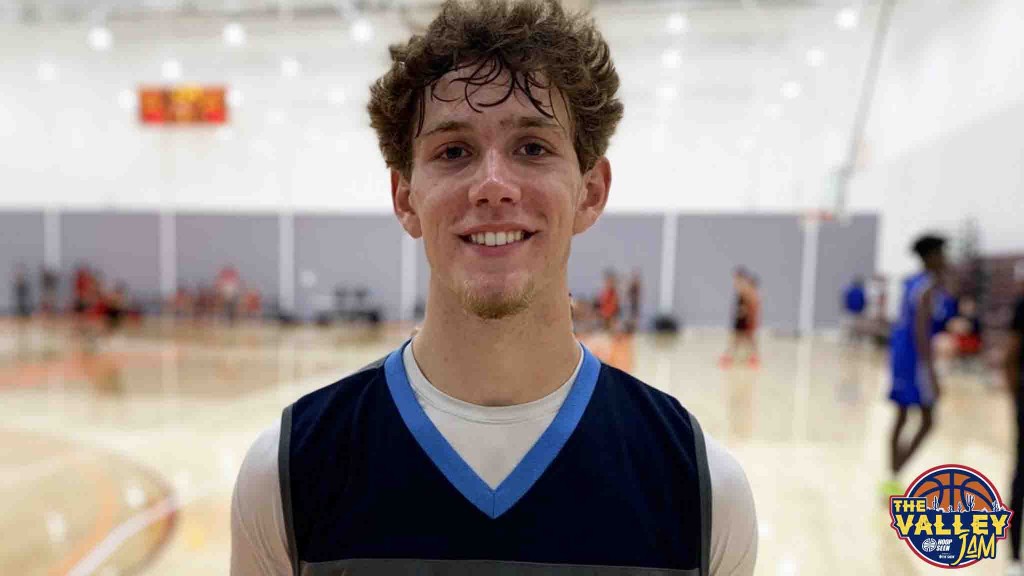 SURPRISE, AZ - The Valley Jam came and went in Arizona. It was the first ever NCAA live period event held by HoopSeen in the West and the first live one in the valley in over a decade. There were 43 teams from the 15 to 17-under levels came to the new beautiful Ottawa University and played four showcase games over the weekend. 
Let's dive into some of the top overall performers from the weekend.
Which shooting guards and wing caught our eye from the class of 2022?
Nate Brown CG 6'2 190 Phhoenix Prep/AZ (AZ Select Paynes 17)
A powerful guard can play on or off the ball. He has deep range on his shot beyond the arc. The lefty can power his way to the rim with his football body and bounce off of defenders. He is taking a post grad year and moving over to Arizona from Michigan. Brown was the biggest breakout player of The Valley Jam. 
Jake Lifgren CG 6'2" Centennial/ AZ (Factory)
I think you could make an argument that he was the best scorer in the 17U division of The Valley Jam. Lifgren can pump in the points in a variety of ways and from a variety of spots on the floor. The 6-foot-2 rising senior was steady throughout and has been riding a hot wave of production all summer long. His pull-up game is a weapon and his craftiness with the rock opened things up for his post player teammates.
Jayson Petty SF 6'3 Phhoenix Prep/AZ (AZ Select Paynes 17)
A two-way wing is a fierce competitor. He is a pitbull defender as he seemingly guards every positon on the court from opposing lead guards to post players. He has a polished pull-up from mid-range and will make occasional 3's. He hit clutch shot after clutch shot in some big wins. He also threw down above the rim that got the crowd going in the stands.  
Nico Castaneda CG 6'0 Salpointe/AZ (Apex Athletix 2021 Unsigned)
It was a great weekend of work from Castaneda. His wired-to-score mentality was on display as he sprayed buckets all over the floor for Apex. He's enjoying a hot July for his club that has played in back-to-back weekends on the HoopSeen platform. He can shoot, handle, pass and checks the boxes for a skilled guard that should catch on with a NAIA program. Castaneda posted nearly 23 points a game at The Valley Jam.