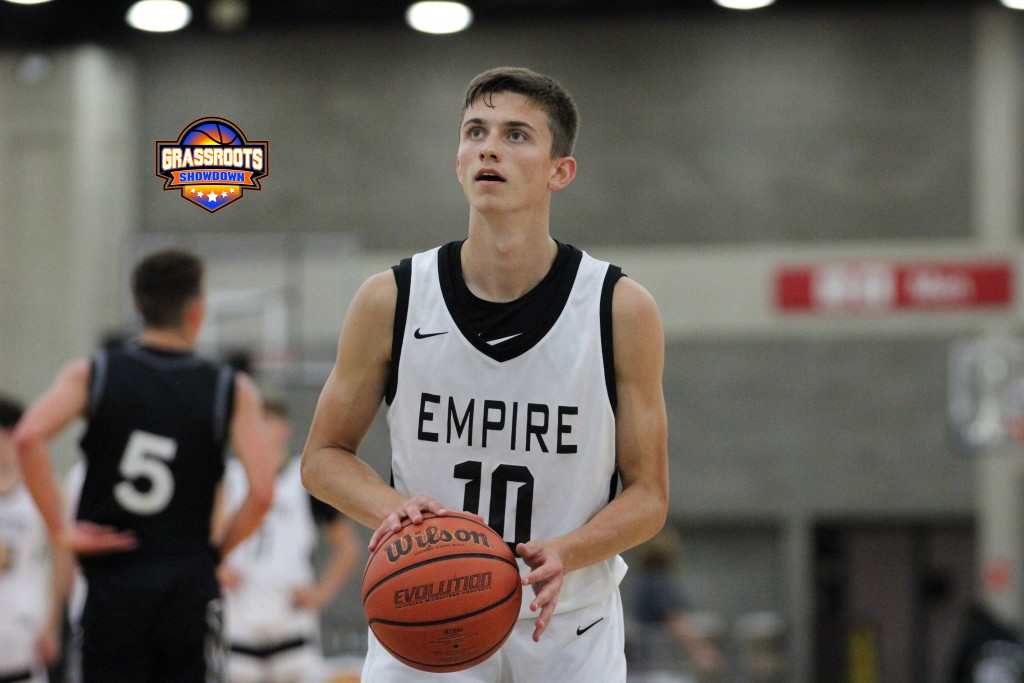 LOUISVILLE, KY — You know you had a good day when you're as tired as I am but still eager for more. We don't have to mince words, today was long, but it was great. My body is telling me to go to sleep, but my brain is buzzing thinking about some of the games and performances that I saw. Let's delve into some of what I saw today:
3D Empire: I'm comfortable saying that 3D Empire accounted for all of my favorite games of the day - probably even the weekend. First, the 2022 group fought two intense battles against Gain Elite and Florida Pro. Each of those games were decided by three points. 3D Empire came out on top in the game against Gain Elite and fell short to Florida Pro when a game-tying 3-pointer rattled in and out of the rim. Anthony Black was nothing short of sensational in both games. Ryan Agarwal wowed me as well.
Then, in the best game of the day, 3D Empire 2023 and MidPro Academy 2023 squared off in a game that I'll remember for a long time. The two faced off in an overtime battle in which 3D Empire won on a last-second three by Gehrig Normand. 3D Empire's Bobby McWard netted six 3-pointers in the first half of the game and finished with 23 points. MidPro's Ethan Kizer and Danny Stephens were sensational as well. Both of these teams are loaded with future D1 guys.
MidPro Academy 2023: I love watching this team. As you just read, they played in the game if the weekend. I wasn't surprised to see their core of Danny Stephens, Ethan Kizer, Owen Freeman and Ty Pence all play tremendously in the game. Stephens led the way with 17 points, Kizer scored 26 including the three that sent the game to OT, and Freeman and Pence added 14 each. These guys are so talented and fun to watch. Over the last two weekends, several schools have been on hand to watch them. Gonzaga has been among them. I'm telling you, if you haven't seen this group, make it a point to watch them.
Mustang Pride: Please allow me to be a bit of a homer for a second. I promise that it's warranted. North Oldham High School and Griffin Elite Moses guard Dallas Roberts has been tremendous when I have seen him over the last two weeks. He had some great moments at Best of the South last weekend, and he's followed it up with a fantastic Grassroots Showdown. He had 34 points in a win over the Illinois Predators on Saturday afternoon, and he followed that up with 17 points while helping erase a 15-point deficit against George Hill All-Indy 2023. Roberts has made his presence unavoidable and people are taking notice. Yeah, I happen to be a North Oldham alum, so what?
Taste of Georgia: I got to see Metro Elite from Georgia early on Saturday, and I left impressed with Davin Butler and Sean Maldon. The duo led Metro Elite to a win over LL Mamba. Maldon lit it up from beyond the arc. He finished with five-made threes. Butler ran the show efficiently and smoothly. He made some great reads and passes. He can fill it up too. It was my first time getting to see this bunch, but I will be checking back in on them in the future.