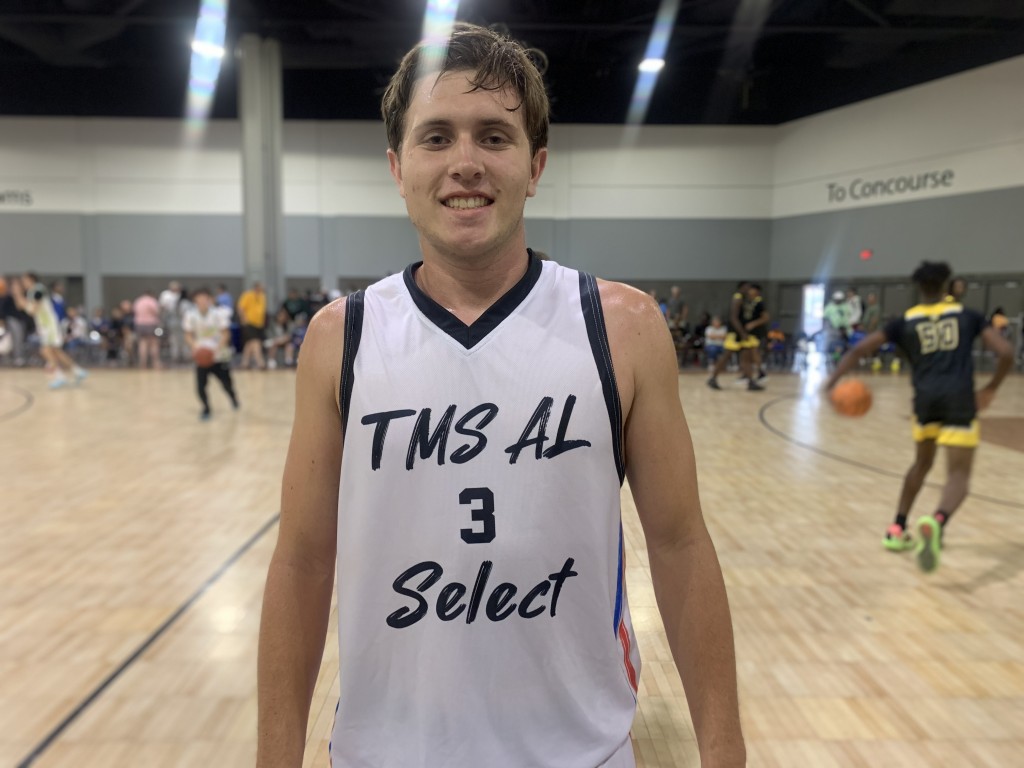 Day 2 had everything for a successful live-period tournament. Competition from all over the country and 200 college coaches looking for their next prospect, you could not ask for a better day. Take a look at some players that stood out and a team that continues to flourish here at Best of the South.
Standout Team
The Alabama Generals have really been impressive for the first two days of Best of the South. They gel well as a team getting the job done on both ends of the floor. This well-oiled machine has just about everything needed to be a dominant team. Reed Trapp, a 6-foot-5 SG ready to step up with a dagger from three when needed. Two elite point guards, Isaiah Curry and Darion Joplin that can run the offense while at the same time attacking the lane, putting up solid numbers. The Alabama Generals got you covered with two solid bigs Mitchell Chaffee and Haston Alexander, in the post. Chaffee does a great job working the paint but can also step out with a nice mid-range jumper. Alexander brings the true power essences back to the game of a big man. I look forward to watching excellent team basketball from the Generals for the remainder of the weekend.
Standout Guard
Hunter Ivy is a 6-foot-3 two-way guard playing for the Team Speights Alabama, and it felt great to see him back the floor. Ivy is just one of the complete players I have seen thus far; he has a great flow to his game and has an incredible basketball IQ. Ivy has all the tools to be an offensive threat every time he has possession of the rock. He has a fantastic release from the three and can easily get to his spots when attacking the rim. One of Ivy's best qualities is his leadership. He has become very focal with his teammates and even keeps them pumped up with his cheering from the bench. In a game against the ECI Prospects, Ivy led his team to a 64-54 victory. He would drop 25 points and pull down eight rebounds. He received help from Myles Murphy, another guard the provided some elite play putting up 19 points and grabbing nine rebounds.
Standout Big
Cornelious Williams a 6-foot-8 big playing with Team MEBO. My first impression of Williams is that he's a fighter, and he demands the ball in the post. He has great footwork and can finish through contact. Williams is nonstop when it comes to battling for offensive rebounds; he does everything possible to give his team another opportunity to score. In one of his best games, he led his team with 19 points and pulled down a great number of rebounds to secure a 67-52 win over the Atlanta lighting. Be sure to get tabs on this big as he leaves his mark at Best of the South.