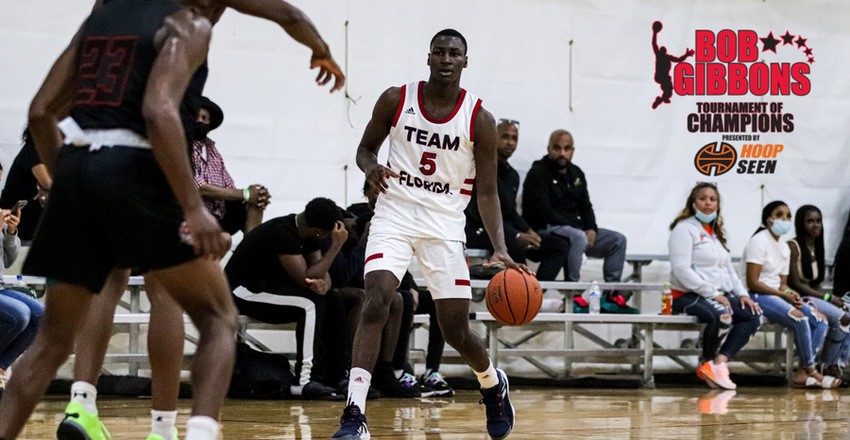 SUWANEE, GA - The historic Bob Gibbons Tournament of Champions was held last weekend at Suwanee Sports Academy just north of Atlanta and we had one of our strongest fields to date. Class of 2023 guard Carl Cherenfant was named a top performer from his play over the weekend with Team Florida. We caught up with the Florida native and Cherenfant updated us on his recruitment. 
With two offers already from Western Kentucky and LSU, Cherenfant has solidified himself as one of the top 2023 prospects in the country. The 6-foot-4 Cherenfant can score from all areas of the floor, he has the size and the athleticism to impact the game on both ends of the floor. Cherenfant was also playing up during the event and was still named to the prestigious all-tournament team. "It feels good playing up and more challenging for me to be able to be a leader and play better," he said. 
He tells HoopSeen that he has been hearing from Georgia, Missouri, Ohio State, Central Florida, Florida State, Illinois, Florida, Miami, Memphis, Virginia Tech and North Carolina recently. "I'm still growing a relationship with and continue to keep learning about the schools and see what they have to offer." 
At Calvary Christian (FL), Cherenfant teams up with another 2023 prospect, Marvel Adams and helped their team win a state championship.