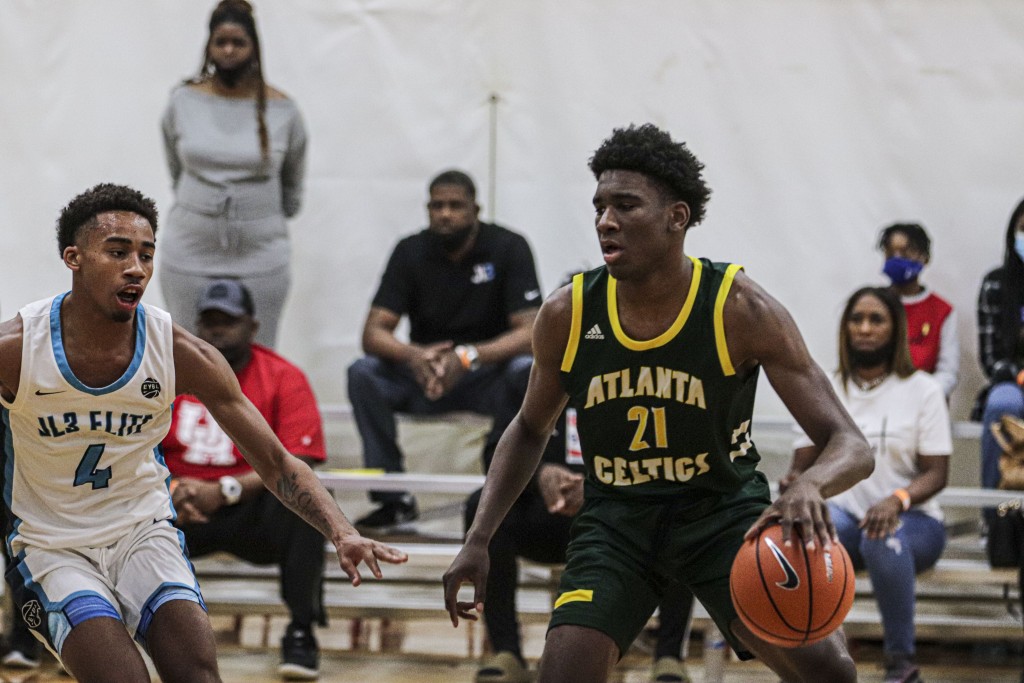 SUWANEE, GA - The historic Bob Gibbons Tournament of Champions was held last weekend at Suwanee Sports Academy just north of Atlanta and we had one of our strongest fields to date. Atlanta Celtics small forward Kaleb Banks is one of the top recruits in the country and has started to plan out his visits for the summer. 
Banks is an elite level athlete out of Fayette County (GA) and currently holds offers from Miami, Indiana, Clemson, Georgia Tech, Alabama, Georgia, Mississippi State and Xavier. He is an incredible rebounder at his position and has a nice touch around the basket. Banks can knock down shots from the outside and can score off the dribble. He was named to our HoopSeen All-Georgia AAAA team earlier this year. 
The 6-foot-7 prospect tells HoopSeen he has confirmed visits for Alabama, Indiana and Georgia Tech. He is currently setting up plans to visit the others school that are recruiting him as well. He will visit Alabama on June 3rd, Indiana on June 10th and currently is looking at a date in the second week of June for Georgia Tech. 
"I like Alabama because I like the way they play and I think my game could fit in right along with the way they play." 
"I like Georgia Tech because they had a pretty successful season last year and I think they could build on that and it is a plus that they are close to home."
"I like Indiana because of Coach Woodson and the new coaching staff they brought in and the style of offense they want to bring into there program will prepare me for the next level."