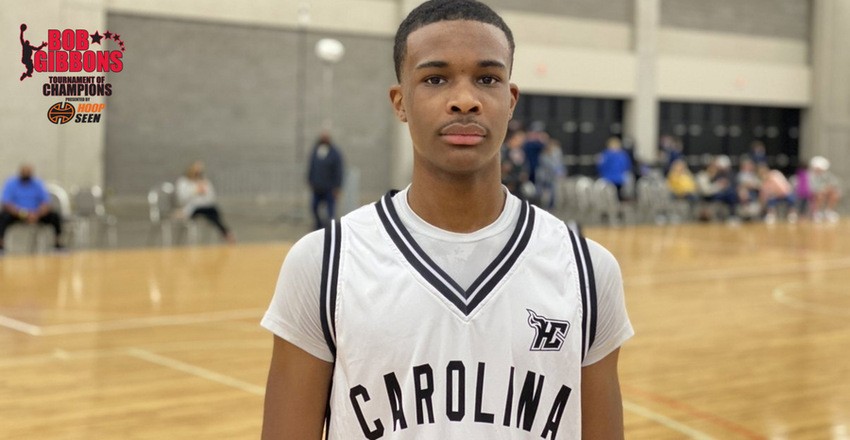 SUWANEE, GA - The historic Bob Gibbons Tournament of Champions was held last weekend at Suwanee Sports Academy just north of Atlanta and we had one of our strongest fields to date. Team All-Carolina guard Justin Monden has been one of the most productive players on our HoopSeen Association circuit this season and we caught up with the Wake Forest (NC) Heritage High School guard to discuss his recruitment.  
Monden has went old-school and produced multiple games of twenty-plus point games using his patented mid-range game for his All-Carolina squad who are 5-2 overall on the HoopSeen Association circuit. Monden creates space with his 6-foot frame to get his shot off and attacks the lane either making a tough-floater or setting up his teammates for the easy score. "The biggest part of my game is my mid-range shooting ability and operating the pick and roll." 
At Heritage High School, Monden was able to put off a lot of the scoring duties to Wake Forest signee Lucas Taylor but this upcoming season, Monden will be forced to take over a lot more off the scoring duties. 
He tells HoopSeen that he is hearing the most lately from Navy, Army, Purdue-Fort Wayne, John Hopkin's, Carnegie Mellon, Ameherst and Connecticut College. Although he currently has no offers on the table, we expect that his recruitment is going to really pick top once college coaches can take a look with their own eyes over the next few months.