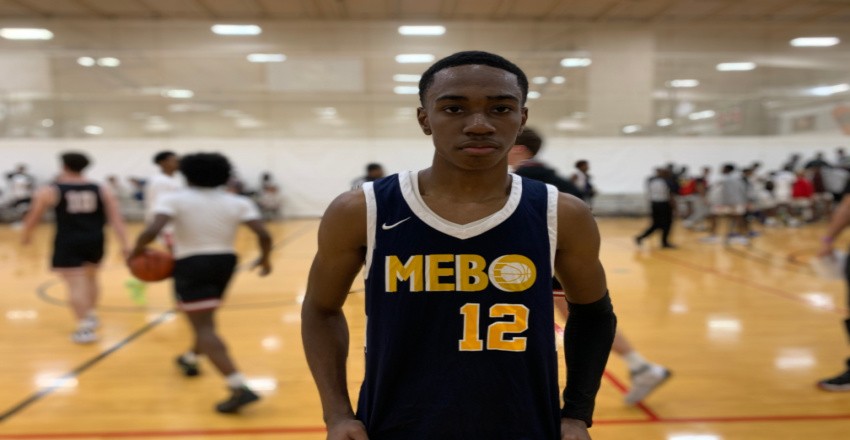 The 2nd day of the Bob Gibbons Tournament gave that traditional feel. The gym was packed wall-to-wall, and there was heavy competition on every court. Check out some top performers from my day 2 game coverage. 
Top Performers: 
George Marshall is a 6-foot-3 PG playing with MEBO Team Hood, and this kid is definitely a problem. Marshall has a quick first step from the triple threat and a crossover that will leave a defender spinning. He stepped up in the clutch knocking down a big three and some key free throws to get a 61-58 win over AOT in overtime. Marshall finished with 30 points and made a statement that he's the best thing coming out of Mississippi. 
Nothing is new when it comes to 6-foot-8 SF Aidan Hadaway. Each time he attends a HoopSeen event, he puts on a great show and leaves being one of the top performers out of Georgia. Hadaway put on a spectacular performance today, leading the Atlanta Timberwolves to a 74-68 win over the Team Speights AL. Hadaway used his size very well to score over defenders in the paint. In addition, he does an excellent job of fighting for the offensive rebound, which led to him scoring 25 points in the first half. Hadaway would finish with 31 points, putting on another great showing. 
Heart Player of the Day:
There's something about a player that can play through adversity, and when the tough gets going, they can continue playing. Ezekiel Spann, a 6-foot-7 forward playing with All Alabama, did just that. Spann used his quick handles to slash to the basket, dropping 13 points in the first half. Then, whenever his team needed a basket, he stepped up each time. After trailing in the first half 37-26, Spann would go on an explosive performance putting up 14 points alone in the 2nd half. He would finish with 27 points, and despite not getting the win, Spann played with tremendous heart and hustle.