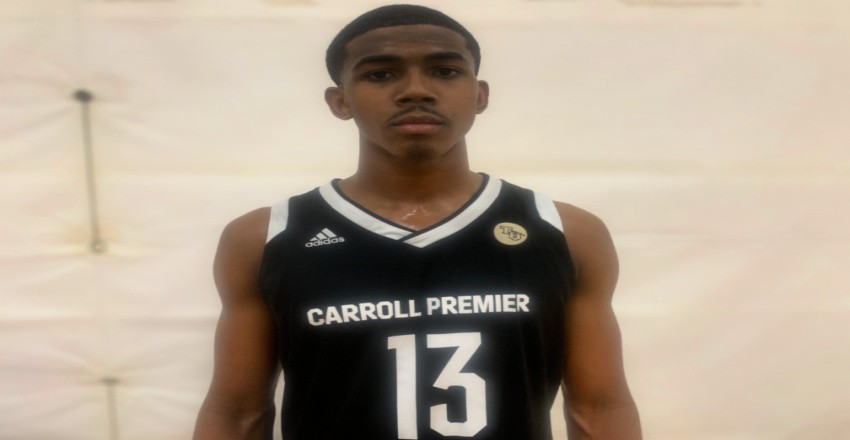 The opening night of the Bob Gibbons Tournament kicked off with some high-energy matchups. Take a look at some outstanding play for day one. 
Top Performers
Zocko Littleton Jr. is a 6-foot-4 guard playing with Team Caroll Premier Adidas. Littleton plays with a lot of flare and is amazing at drawing the foul on the attack. He picked up 15 points just from the free-throw line! This Memphis commit is definitely on another level. In a close win against AOT of 62-58, Littleton would finish with 25 points.
Gabe Keen of the Atlanta Timberwolves-Green (HSA) is a 6-foot-7, highly athletic SF. Keen is a great shooter around the perimeter; he fights for the offensive rebound looking to give his team another opportunity to score. Keen was unstoppable in the matchup against the Alabama Generals. He dropped 28 points and knocked down an outstanding five three-pointers. 
Sami Pissis is a 6-foot-3 PG playing with Game Elite 3ssb. Pissis is the definition of a true point guard. He can run the offense yet score when needed. Pissis started off slow in the first half, scoring only 4 points, but he came back out with a 2nd half explosion. He would finish with 18 points. 
Heart Player of the Day
No player showed more heart today than CP25 AL/MS's (HSA) Braxton Bishop. Bishop is a 5-foot-10 PG that provides everything needed from a floor general. He came out the gate scoring two quick baskets for his team. Bishop's speed with the ball is off the charts; no defender could contain his attacks to the basket. In a tough loss to Game Elite, Bishop would finish with 25 points, putting on a great 2nd half.