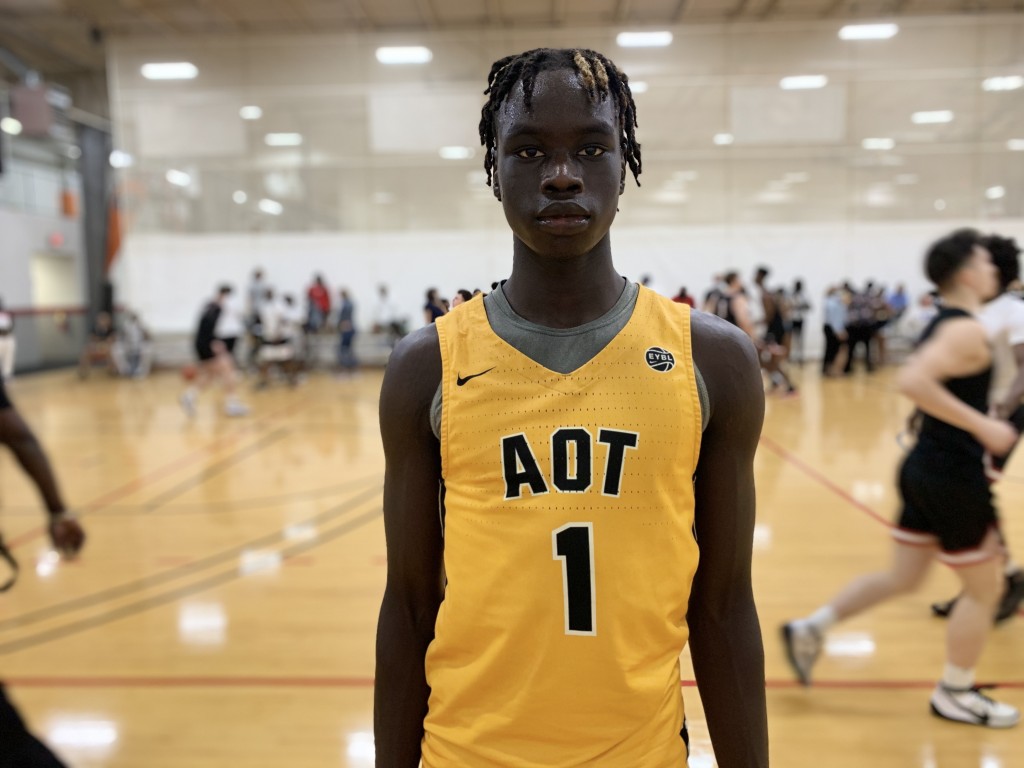 Bob #Gibbons was loaded with so much talent from the guard position, and one article wasn't enough. Look at some top guards from my game coverage at the Tournament of Champions.
Jimma James of AOT is a 6-foot-5 Guard, and this kid is truly explosive attacking the rim. James has solid handles and can break any defender in a one-on-one situation. He plays with a very high motor; during crutch time, James is sure to be the player leading the way for his team. He can do a bit of everything on the court, James can score, rebound, and he's a crafty facilitator. James finished Bob #Gibbons weekend, averaging 17 points, nine assists, and seven rebounds, just an all-around good performance. 
Reed Trapp is a 6-foot-5 Guard playing for the Alabama Fusion. Trapp has a nice size playing the wing position and has one of the quickest releases from the three. He plays at a high pace and is constantly moving on the floor for open looks. On top of being a great shooter, Trapp can also attack the rim using his incredible wingspan to score over defenders. Additionally, Trapp is crashing the boards and looking to showcase his decent shot-blocking ability on the defensive end if he is not looking for an open shot. Trapp is a very competitive player, every time he steps on the floor; he's looking to go at anyone who steps in his way. He would almost average a double-double for the weekend with 20 points and pulling down nine rebounds a game, leaving his mark as one of Alabama's standout players. 
George Marshall is a 6-foot-3 Guard playing with MEBO Team Hood. First things first, this kid is a scoring machine. Marshall has a smooth pull-up midrange, and he attacked the defense each time he brought the ball up the floor. He does a great job controlling the game's tempo, and it's evident that a team will flow better with him on the floor. In addition, Marshall is very swift in transition and shows some sneaky leaping ability slashing to the basket. Finally, he has a consistent shot from the three and can be streaky if given a chance. Marshall left Bob #Gibbions as one of the HoopSeen top performers for the weekend.
Braxton Bishop is a 5-foot-10 PG playing with CP25 AL/MS. Saying this kid is fast would be an understatement; his speed with the ball is incredible. This Mississippi native plays with a lot of flare and can score on anyone brave enough to step up and defend. Bishop has one of the quickest crossovers, and his dribble-drive combo is unmatched; he also has an excellent pull-up jumper from around the perimeter. In addition, he can handle the ball under pressure and is lethal on the fastbreak! Besides being an outstanding offensive player, Bishop is also a nice facilitator. Throughout the weekend, he got his teammates in good positions to score. Bishop averaged 17 points and four assists to cap off a good showing at this year's Tournament of Champions.