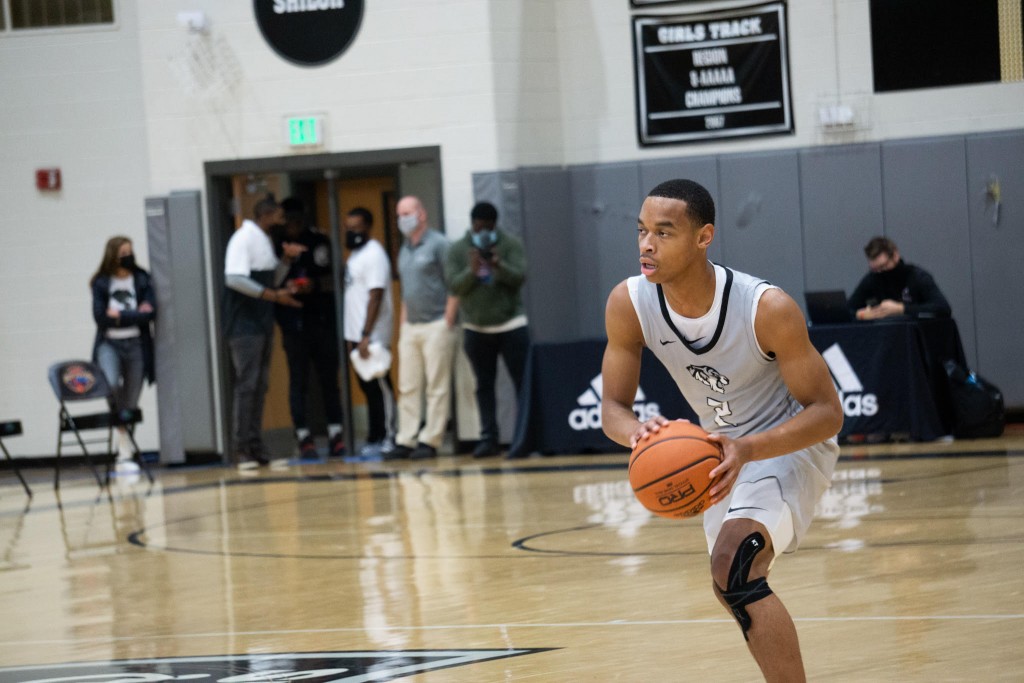 There's only one thing that can pull me away from my Thanksgiving leftovers, and that's Holiday Hoopsgiving. It was a star studded event that we've all become accustom to attending over the years. There's a ton of storylines to touch on, and we will do so in the following days. In the meantime, here are three takeaways from day one's action. 
Pebblebrook has enough
There's no denying that Pebblebrook will be a viable threat to make a run when it's all said and done. They have the experience of a group that's played with each other for a number of years in Stubbs, Shirley, Hadley and Clyce. Along with some new blood and Aaron Reddish that hasn't hesitated in making a name for himself. Luckily enough, their success is not tied directly to their core prospects as they have quality options off the bench that can contribute in a number of ways. Their dominant win over a talented Carmel Christian team speaks volumes to what this team can do when engaged. 
There's still room to grow
Despite the close loss to Wasatch Academy, there were a number of bright spots that Grayson can lean on going forward. With so many pieces having quality outings, it was the play of Tyrese Elliott that ultimately caught my attention. His confidence has grown since his travel season with the Atlanta Celtics as he is becoming more comfortable in leading the ship. It's no easy task in directing such a talented unit but Elliott has shown his ability to balance the act of scoring and facilitating. With so much room left to grow in his game, Elliott could have high major suitors as he progresses forward. 
Next up for Kentucky
Regarded as the number one player coming out of Utah, Nolan Hickman lived up to his rating as he carried Wasatch to an overtime win. Kentucky fans are going to love his moxie as his stoic demeanor make the pressure situations seem like a walk in the park. There were a few things to appreciate about his showing. The nine rebounds over the towers of Grayson really speaks to his toughness. Then there's the 20 points that came in a variety of ways. Wasatch's strong debut was led in part by Hickman's no nonsense style of play, something that I think the Wildcat faithful will appreciate. 
The Wildcats have a quiet killer headed their way in Nolan Hickman.