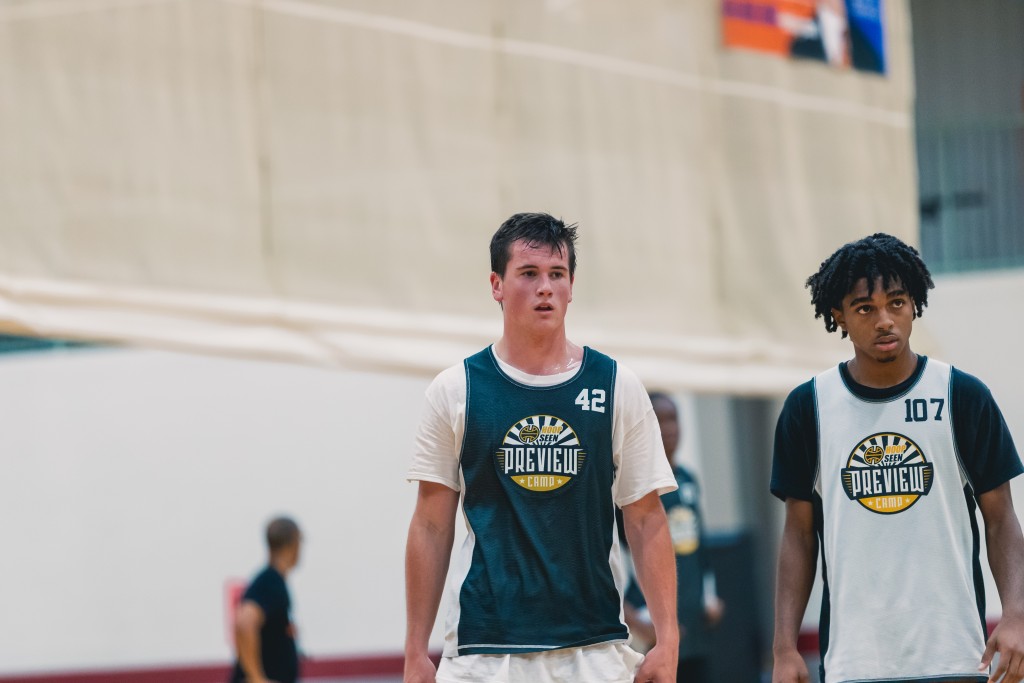 Our Fall Preview camp is in the books as we welcomed 80 prospects from across the southeast. It was an eventful day that led to players breaking out while others solidified their reputation. Our staff of evaluators and coaches came together to discuss every player's strengths and weaknesses that participated throughout the day. Here are our team I evaluations. 
Zak Thomas, Fellowship Christian, 2023 G:  Thomas brought his score first mentality to the camp and it paid dividends on the scoreboard. with good shot accuracy from beyond the arc, thomas was a consistent threat all day long. With good head and shoulder moves to the rim, Thomas was exceptional with finishing with either hand.  An effective scorer out of the ball-screen set, offensive seemed to come easy for the Fellowship Christian guard.  
Bryce Tidwell, Mill Creek, 2023 G: A solid combo guard that understands good shot selection. His efficiency was on full display as he shot both the mid-range and three point ball.  Tidwell can score off the dribble, catch and shoot, and do so with relative ease.  His ability to defend his position well with quick hands and good lateral movement was something that was utilized in both the full and hall court. 
Bryce Warren, Kipp, 2022 G:  A savvy point guard, with a quick first step off the dribble. With good court vision in transition, Warren was able to routinely make the right pass to others. His activity on the ball and his willingness as a help-side defender helped bail some of his teammates out of difficult situations..  His coach made a note that he was very coachable, a good teammate, and followed instructions.

Emeka Lloh, McIntosh, 2022 F:  One of the larger paint enforcers in camp, LLoh was able to show us some different skills on both sides of the ball. His ability to handle the ball was impressive, but he also showed that he was a good passer, had a back to the basket game, and could score out to 15 feet.   Emeka uses his length well for changing shots around the rim and could become a solid rebounder as he gains more experience.