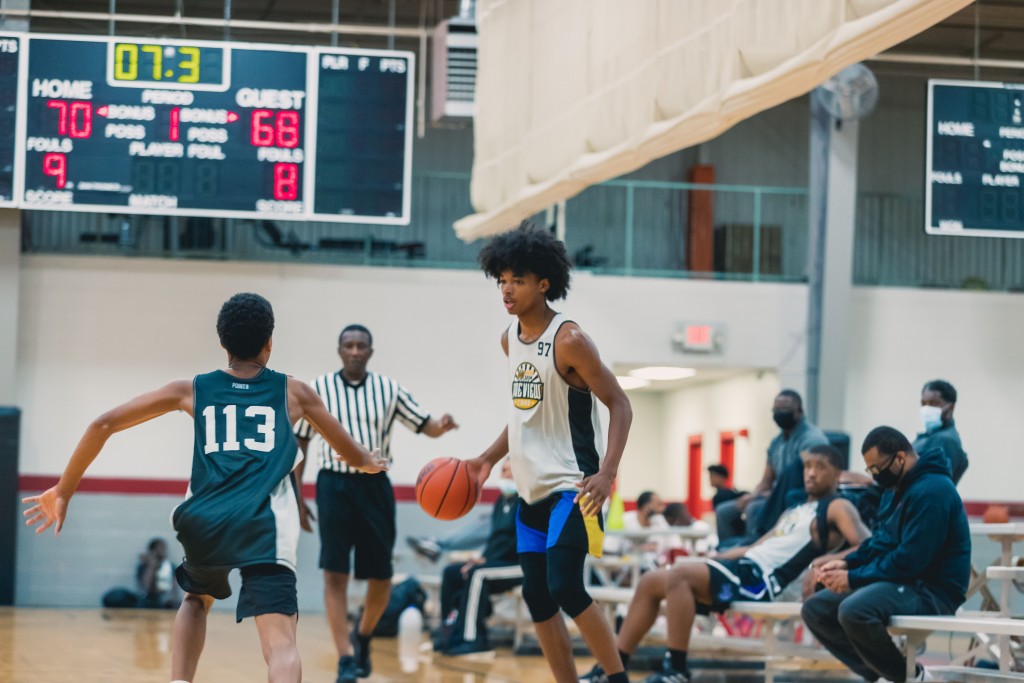 Our Fall Preview camp is in the books as we welcomed 80 prospects from across the southeast. It was an eventful day that led to players breaking out while others solidified their reputation. Our staff of evaluators and coaches came together to discuss every players strengths and weaknesses that participated through out the day. Here are our team 7 evaluations. 
Parker Smith, 2023 G, St. Pius X: Smith may have been one of the top overall shooter at the camp. He was shooting lights out, showing that he's capable of being a knock down 3-point shooter. 
Brasen James, 2022 G, Evans: James showed a vast improvement from just one year ago. He played extremely hard throughout the day. He showed great physicality inside the paint and rebounded really well. His athleticism was on display where he met the opposing player at the rim for a monster block and converted on a flashy dunk. 
Jadynt Stephens, 2022 G, Evans: Stephens was one of the better defenders throughout the camp. This is a player that you can go ask to defend 94 feet and he will do so with no problems. He prides himself in his defensive ability. Stephens did a nice job controlling the boards, too.
Omari Fonteno, 2021 G, Douglas Co: Omari Fonteno was named one of the top performers of the weekend. Read more about him here. 
Mekhi Stevens, 2022 G, Holy Innocence: As one of the smaller guards at the camp, Stevens often stepped up on the defensive end and took on the assignment of much bigger players. Holding his own on defense, he showed that he has some grit to him. Stevens made several hustle plays over the course of the day and showed that he can knock down 3-pointers. 
Yechiel Stewart, 2022 G, Trinity Prep: This is a player that does not necessarily need to have a lot of touches to make an impact on the game. He impacted the games with his offensive rebounding and speed. The speedster collected multiple steals resulting in transition points. When Stewart did get those touches, he made the most of those opportunities. He finished well in transition and got hot from three.