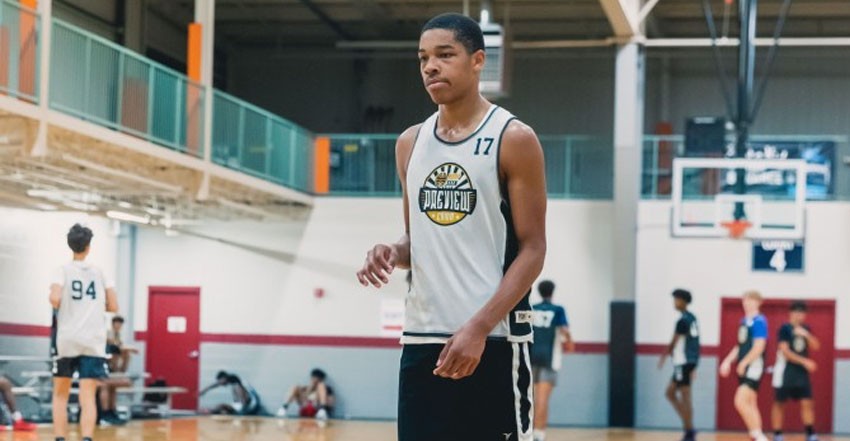 Our Fall Preview camp is in the books as we welcomed 80 prospects from across the southeast. It was an eventful day that led to players breaking out while others solidified their reputation. Our staff of evaluators and coaches came together to discuss every players strengths and weaknesses that participated through out the day. Here are our team 5 evaluations. 
Destin Logan, 2022 G, Parkview: Destin Logan was named as a top performer this weekend. Read more about him here.
Izaiyah Nelson, 2022 F, Marietta: Izaiyah Nelson was named as a top performer this weekend. Read more about him here.
Khalif Nole, 2022 F, Appoquinimink: Nole is the definition of a hustle player. He did a lot of the dirty work for his team fighting through screens and going into the lane fighting with bigger players for offensive rebounds. This is a player that works hard and is vocal on the defensive end.
Joffrey Nunnally, 2022 G, Alexander: Nunnally was one of the fastest guards at the camp. He has the ability to get downhill quickly with ease. Nunnally showed his ability to finish with both hands and to knock down 3-pointers. He plays with high energy and makes good decisions with the ball in his hands. His quickness made it tough for defenders to stay in front of him. 
Ismail Rashid Jr., 2022 G, Brandon: Rashid Jr. was really effective in the midrange game. He was constantly going to his two dribble pull up, converting on many of those attempts. He proved to be a solid 3-point shooter and a dog on the defensive end. He often picked up whoever had to hot hand on the opposing team. He's a player that likes to push the tempo with the ball in his hands and can finish through contact.
Ben Ritger, 2023 G, Marist: Ritger is a shooter that knows his spots. He always has his hands and feet ready for catch and shoot situations. He is also a solid help side defender.