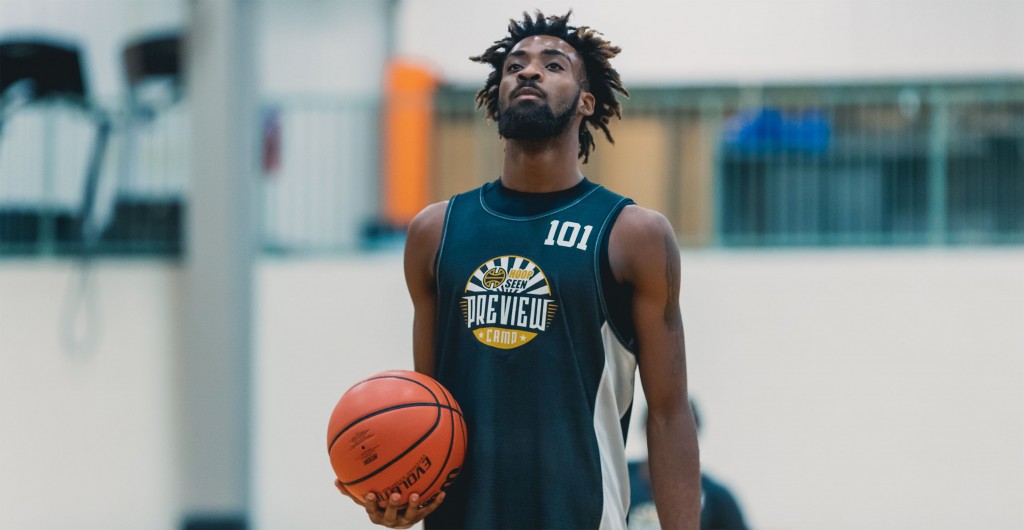 Our Fall Preview camp is in the books as we welcomed 80 prospects from across the southeast. It was an eventful day that led to players breaking out while others solidified their reputation. Our staff of evaluators and coaches came together to discuss every player's strengths and weaknesses that participated throughout the day. Here are our team I evaluations. 
Kameron McCall, Hillgrove, 2023 G: The Hillgrove point guard plays bigger than his size. He made some good passes and went after every rebound that he could. He's very coachable which is always important for a PG. Loved the energy that he brought to the camp.
Nicholas Mason, Eagles Landing, 2023 guard: Nick Mason has the ability to get to the rim, quickly. Though undersized, we were impressed with his ability to finish in the paint. When he wasn't slashing, he got his feet squared quickly and started his shooting motion before defenders could react. Mason is coachable and a great teammate as well.
Tayshaun Bolton, Alexander, 2023 G:The Alexander High School guard did a little bit of everything at camp. He guarded multiple positions all day and just plays the game hard. He's a strong downhill runner who can get to the basket. 
Justin Farley, Druid Hills, 2022 G: The Druid Hills point guard came out active defensively at our first Fall Preview camp. He was able to turn a couple plays over and turn great defensive into easy transition buckets. His head is always up and he reads defenses well. He should look to be more vocal to add another layer to his game. It'll help him to command the floor even more.
Nick Trochmann, West Forsyth, 2022 G: Getting up the floor to guard is always valuable. The West Forsyth PG was able to put pressure on his matchup and turn them a few times. He's a capable 3 point shooter and showed that he can also finish around the basket.
Malique Ewen and Sammy Moss were named top performers over the weekend. Take a look back at their evaluations here.