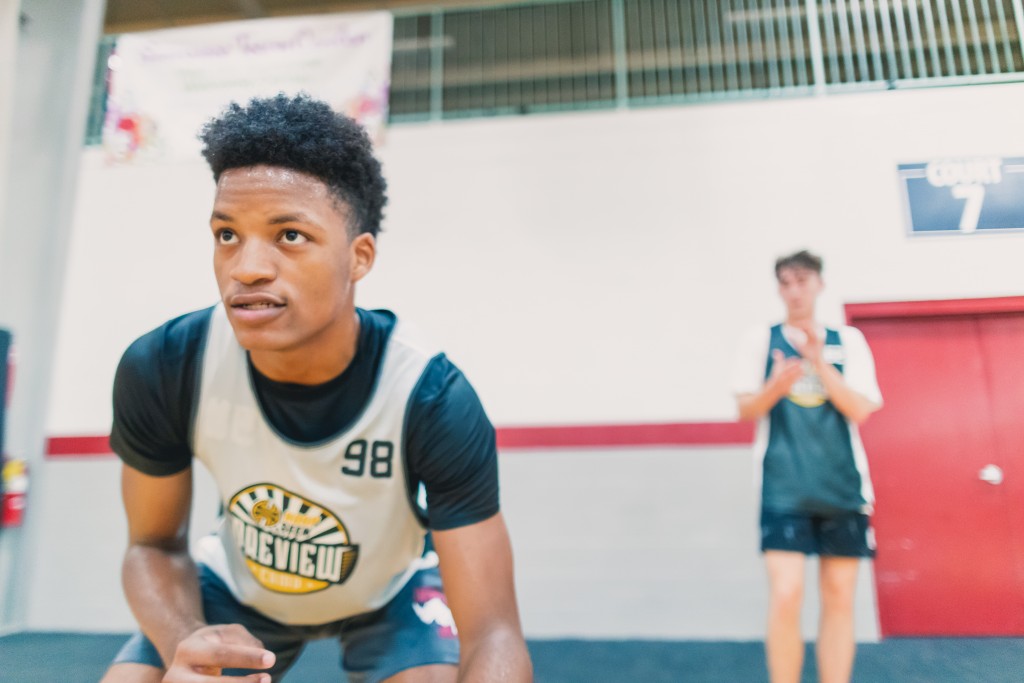 Our Fall Preview camp is in the books as we welcomed 80 prospects from across the southeast. It was an eventful day that led to players breaking out while others solidified their reputation. Our staff of evaluators and coaches came together to discuss every player's strengths and weaknesses that participated throughout the day. Here are our team I evaluations.
Will Clark, 2022 CG, Chess Academy: Will Clark had an excellent day from the field as his hot shooting paced his unit. The Chess Academy guard made the most of his opportunities as his movement without the ball put him in great situations. As he ran out in transition he was able to find space behind the line and relocate before anyone can key in on him. Some nice finishes at the rim after breaking down his matchup proved that he was far from some one trick pony.
Gilbert Croley Jr., 2021 G, East Coweta: East Coweta has pumped out their fair share of versatile wings and Gilbert Crowley fits the mold of such a prospect. A stout build allowed him to compete on the glass as he often battled with players that trumped him in size and weight. As a competitor he was able to come up with a few balls that would have been surrendered by lesser prospects. Offensively, Croley's ability to get downhill opened up the court as he pitched out to wide open shooters. When the defense stayed home he used that same physicality that he had on the glass to finish some tough lay ins.
Christian Drummer, 2022 G, Archer: Drummers ability and willingness to play multiple positions defensively was one of the most promising aspects of his game. HIs activity level also helped him stand out as he appeared to be involved with a lot of his team's positive possessions. While some players over dribble and over complicate possessions, Drummers simplistic approach to offense was appreciated. With a solid handle and smart passes within the offense, possessions seemed to net a positive outcome more often than not. 
Erice Kency Jr. 2023 G, Lakeside: Kency's ability to light up the ball was a welcomed sight as his fight brought a new attitude to the game. His team played a different intensity whenever his motor was active as he had the foot speed to make life tough defensively. That same foot speed was seen on the other end as a lightning quick first step helped get him to his spots. Although his scoring was limited in some ways, his impact was felt through his sheer ability to hustle. Maintaining his motor while improving his skill set will be crucial going forward.
Sean Ivory, 2022 F, Robert Alexander: Our staff loves a big that doesn't mind playing with a non stop motor and that's exactly what we got from Sean Ivory. His willingness to communicate on defense helped put players in the right spot as he routinely barked out orders. Offensively he left us wanting to see more as he flashed the occasional post move that had some fluidity. His superb timing and good athleticism made him one of the better shot blockers in the event. 
Malachi Winter, 2022 G, Mount Pisgah: For the few defenders that routinely went under his ball screens, Winter made them pay with some nice off the ball shot making. His quick trigger made him an even tougher cover as he needed very little space to get his shot off. When given the opportunity, Winter looked to attack the paint and finish every dunk that he could. Defensively, Winter guarded his position well and didn't make very many mistakes. 
Jameel Rideout was named as a top performer. Read more about his performance here.