Fall Preview II, team 5 evaluations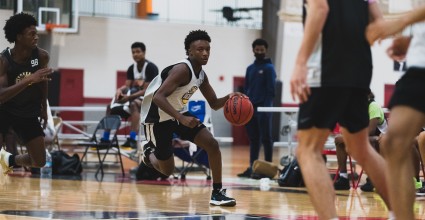 Fall Preview II was one of our better camps as some top prospects across the region joined us at Suwannee Sports Academy. After reviewing the notes from our staff and coaches, here are the evaluations from team five.
Regional All Access Pass
Subscribe to one of HoopSeen's Regional Passes and get access to all premium articles and player rankings in your area!
SAVE 30% on membership between now and the end of the year. Use code hoopseen30 at checkout!
Already a subscriber? Log In
Upcoming Events
Dates
September 9 – October 14, 2021
Venue
Suwanee Sports Academy