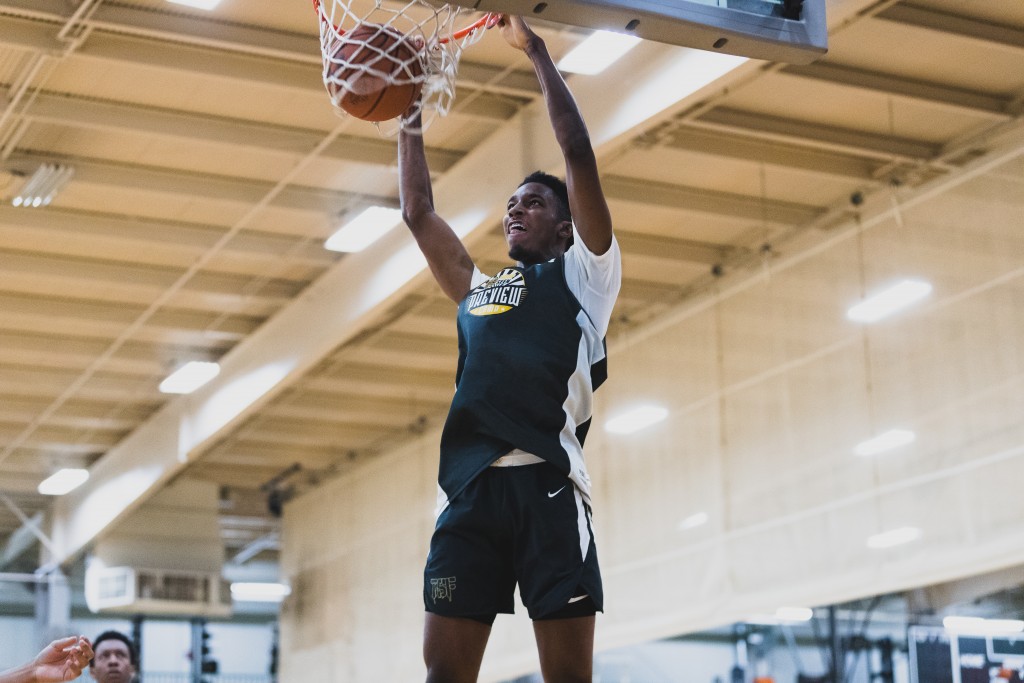 Fall Preview II was one of our better camps as some top prospects across the region joined us at Suwannee Sports Academy. After reviewing the notes from our staff and coaches, here are the evaluations from team three. 
Robert Hunter, 2024, PG, Wheeler: Hunter made some nice plays in transition along with showing some flash with his passing arsenal in the half-court and in the full-court. He is coachable and listens well. Impressive showing in the camp setting for the freshman.
TJ Clark, 2022, G, Newton: Clark creates problems on the defensive side with his quick-hands, showed he can knock down some shots outside of the three-point line. He led his team in scoring throughout the day and was one of the most consistent shooters at the camp.
Mason Bolinger, 2024, SG, The Heritage School: Bolinger fills the lanes and finds the gaps for easy baskets. One of the smallest guys at the camp but played with ferocity, Was able to get some easy baskets in transition because of his great on-ball defense and forcing turnovers.
Donta Earnest, 2022, PG, Creekside Christian: Nice mid range jumper and a good passer. Earnest was the hustle guy for his team. Was a beast on the inside and secured countless rebounds on the offensive side that led to easy baskets.
Elijah Bowers, 2023, SG, Jackson County: Bowers was hard to guard with his ability to find open spots for catch and shoot opportunities, consistently knocking them down. He showed he can be a solid defender and made the right reads on both sides of the ball.
Kameron McCall, 2023, SG, Hillgrove: The sophomore showed a nice floater while also being one of the quickest players on the court. He is a good on ball defender and was one of the guys that was always on the floor going after loose balls. Hustle guy.
Chris Reddick, 2022, PG, Blessed Trinity: The point guard showed good timing on rebounds and getting the easy put-back. Reddick was one of the guys that executed to perfection during the situational part of the camp setting.
Jordan Jones, 2021, SF, Langston Hughes: Jones rebounded well and kept balls alive. He showed the ability to block and alter shots with his length. He showed some signs of being able to score in the post and some solid footwork.
Jax Bouknight and Chauncey Wiggins were named a top performer by our staff. To read more about his performance, click on his profile below.