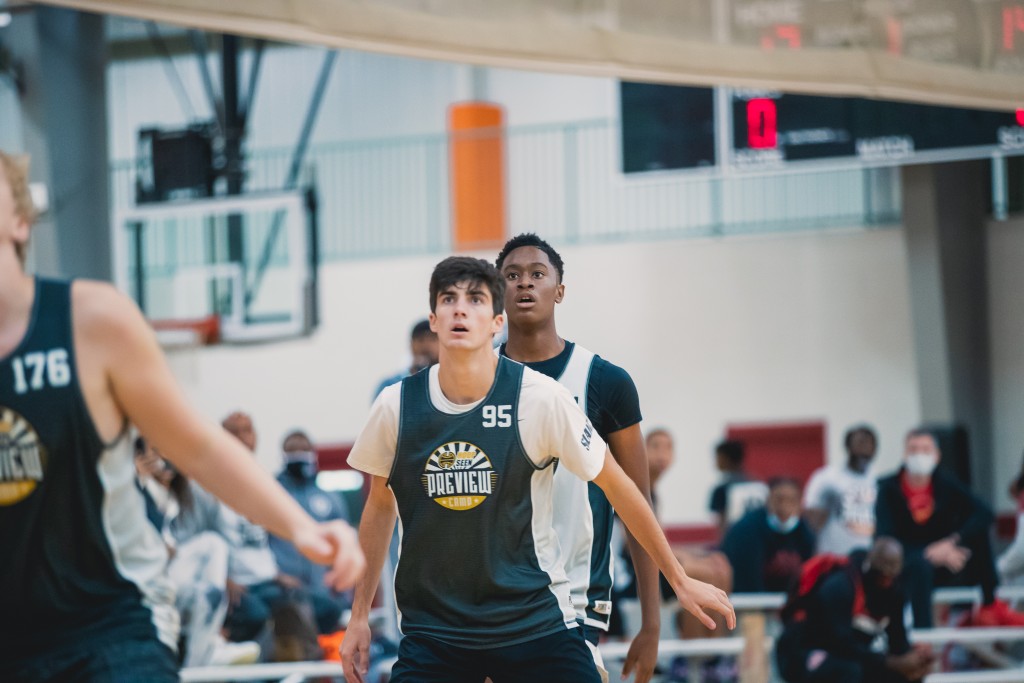 The Elite Preview was one of our better camps as some top prospects across the region joined us at Suwannee Sports Academy. After reviewing the notes from our staff and coaches, here are the evaluations from team seven. 
Toney Coleman Jr., 2024 CG, Eufaula: The freshman showed that he could manage both guard positions during his time on the floor. His athleticism gave him a slight edge on some nice drives to the basket. During some of the late-game situations, he made great decisions that helped his team secure a few victories. 
Kyle Walters, 2023 SG, The Lovett School: "Dead-Eye Shooter" was a comment listed from our staff members and it couldn't have been more accurate. Kyle torched the nets with deep three-pointers all camp long. He brought energy to his group on both ends of the floor. Look for the sophomore to make a solid contribution with the Lovett Lions this upcoming season.
Graham Nies, 2023 PF/C, Creekside Christian: The big-man from Hampton, GA has the body to be a notable recruit in the near future. At 6-foot-9, Graham moves as your traditional post but he did display a nice shooting touch from 15-feet. He knew when to relocate for open-spots on the floor, and he made his presence felt in the post. 
Julian Ormond, 2024 SF, Wheeler: Julian made some nice plays while starting the transition break for Team 7. He pushed the ball well up the floor with speed and confidence. Ormond also looked to make a statement in the rebounding column with his effort on the glass. His rebounding allowed him to ultimately get those fast-break opportunities started. 
Tyler Thomas, 2023 PF, Cottage Hill Christian Academy: Tyler's activity on both offensive and defensive rebounds was highly-noted. He used his efforts to create positive possessions for his team. He's got a strong upper-body which aided in his physicality. The forward also displayed sound shooting mechanics on his spot-up jumpers. 
Tahai Morgan, 2024 G, Lanier: The freshman point guard utilized his ball-handling skills to create plays for his team's offense. He was highly coachable and responded well to instruction. 
Chase Lawrence, 2023 PG, Lithonia: Chase was relentless in attacking the paint. His speed and quickness allowed him to get past the first line of defense. Once he got into the paint, finishing with a high floater over the big's was an easy task for the sophomore guard.
Ashton Patterson, 2023 PG, Mount Vernon: Patterson was confident in assuring his role as a true point guard. He's got a nice understanding for the game as an underclassmen. This allowed him to command the role of a facilitator and orchestrate his team's offense. He made a handful of nice passes which allowed his teammates to get easy shot attempts.
Dhiaukuei "DK" Dut, 2023 C, Greenforest Christian Academy: DK oozes with potential and upside. As one of the two "7-footers" at the Elite Preview, he showcased an array of skills that allow him to be an intriguing player to keep an eye on. He made some nice plays on both ends of the floor. The sophomore center should blossom well as he continues to develop. 
Seth Fitzgerald was named as one of our top performers. To read more about his performance, click on his profile below.