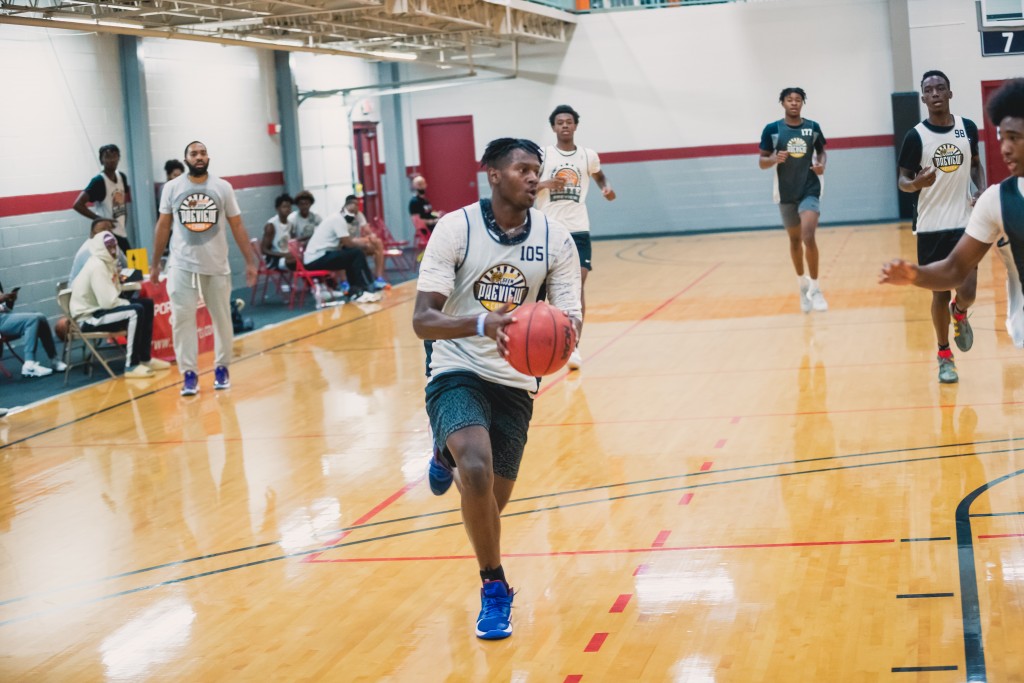 Suwanee, GA -Our HoopSeen Elite Preview was held this past Sunday with loads of talent from the region in the 2023 and 2024 classes. Here are our team 3 evaluations.
Christian Anderson, 2024 PG, Lovett: Anderson is extremely quick and shifty. He displayed great timing and pace when using ball screens. The freshman PG, never gets sped up and does a great job of controlling his team's tempo. Anderson made multiple shots from beyond the three-point line over the day. 
Caleb Taylor, 2023, CG, Cedar Grove: Taylor is a smooth guard that has a good feel for the game. Does a good job of not turning the ball over and making the most out of every possession. He got to the basket with ease and finished well.
LJ Moore, 2024 F, Pace: LJ's versatility was his best asset. At 6'6 he showed a confident post presence as he battled for baskets in the paint. He's got a nice shooting touch from 15ft. On a few of his rebounds, he started the transition break and helped create scoring opportunities for his teammates. 
Jaiun Simons, 2023 F, Pebblebrook: It was a solid outing for the Pebblebrook forward as he contributed on both ends of the court. Offensively he excelled as a high post driver that could finish at the rim, even through contact. A sturdy frame and a willingness to seek contact will go a long way as he should get better from battling with the other talented members of the Pebblebrook back line. Defensively he carried his own water as well by battling for 50/50 balls that his wingspan created.
Deston Christian, 2024 F, Grayson: Christian is long and uses his length to defend and crash the boards hard. He's got a solid midrange game and good timing in the paint. He's not afraid to push the ball up the floor and has great court vision for a big man. Smooth shooting guard. 
Jalen Lee, 2024 PG, St Francis: Lee is a solid ball handler who knows how to create his shots. He can get to the basket and and isn't afraid to seek out contact and get to the line. He's got solid court vision and can find the open man as well. Solid mid-range jump shot that he can consistently make. 
Kyle Jones Jr, Jahki Howard, and Keenan Walker were named top performers. To read more about their play, click their profiles below.