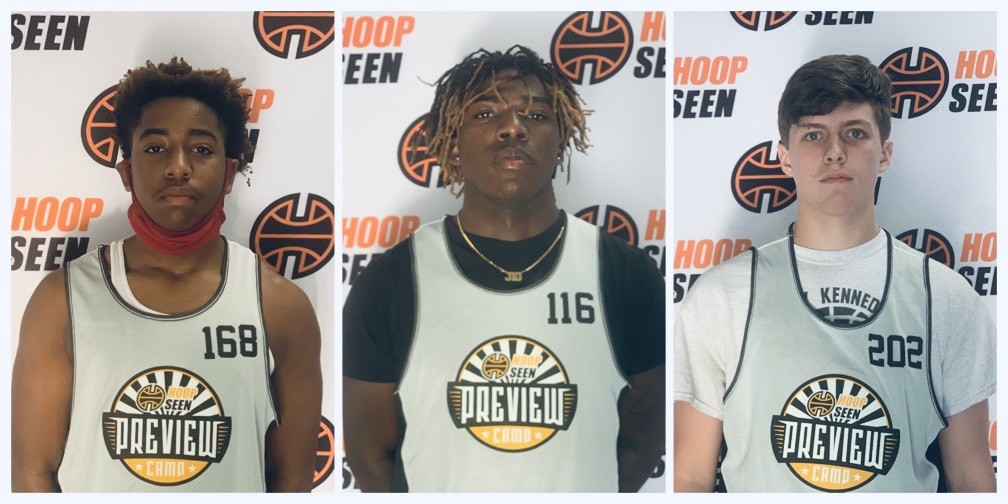 Our Alabama Preview camp is in the books as we hosted 80 players at the Supreme Courts in Guntersville, Alabama. After rounding up the evaluations from our coaches and staff, here is our team 8 breakdown. 
Landon Taylor, 2022 G, Westminter Christian: Taylor was able to showcase his versatile skill-set throughout the day as a combo guard. With plus ball skills and a confident swagger, he showed his combination of scoring and playmaking abilities. Taylor is an instinctive passer that anticipates what his teammates are going to do. His feel for the game and IQ are both off the charts right now.
Jordan Johnson, 2024 G, Austin: Johnson was able to capitalize off of his teammates' drives to the basket, as the freshman proved his worth as a solid catch-and-shoot man. While he made some shots from the floor, he was also impressive with his feel for the game and passing ability, especially for his age. Keep an eye on Johnson as he begins his high school career -- he has a bright future ahead. 
Ja'Lyn Whitt, 2023 G, Paul Bryant: Active, active, active. That sums up Whitt's day in one word. He was in constant attack mode on both ends of the floor, whether it was driving to the basket on offense or locking up his man on the defensive end. He wasted no time diving on the floor for loose balls and setting the tone for his team. Whitt showed nice shot selection and a solid scoring ability, too. 
Rome Yarbrough, 2023 W, Haleyville: Yarbrough had a solid, business-like approach when he stepped on the floor on Sunday. The forward did a nice job of carving out space and rebounding the ball at a high rate. He also used his soft hands to use good touch around the rim and score efficiently. Yarbrough's high IQ is apparent -- he made several heads up plays that led to easy buckets for teammates. 
Joshua Mason, 2021 G, Demopolis: Built like a college running back, Mason was nearly unstoppable when he attacked the rim. He excelled in ball screen situations throughout the day because of his ability to cause mismatch problems. He has a knack for scoring the basketball and does it in spurts. Mason also has defensive potential with his ability to guard multiple players on the floor.
Cameron Whitaker, 2022 G, Oak Mountain: Whitaker was a handful for opposing teams throughout the day on both sides of the ball. Quick with the ball in his hands, the junior had several paint touches each game that turned into points for his team. He is also very crafty with the ball in his hands. He had some tough finishes in the paint that were impressive. Whitaker was a pest on defense, providing constant ball pressure time and time again. 
Cade Phillips was named a top performer by our staff. Take a look back at what our staff had to say here.