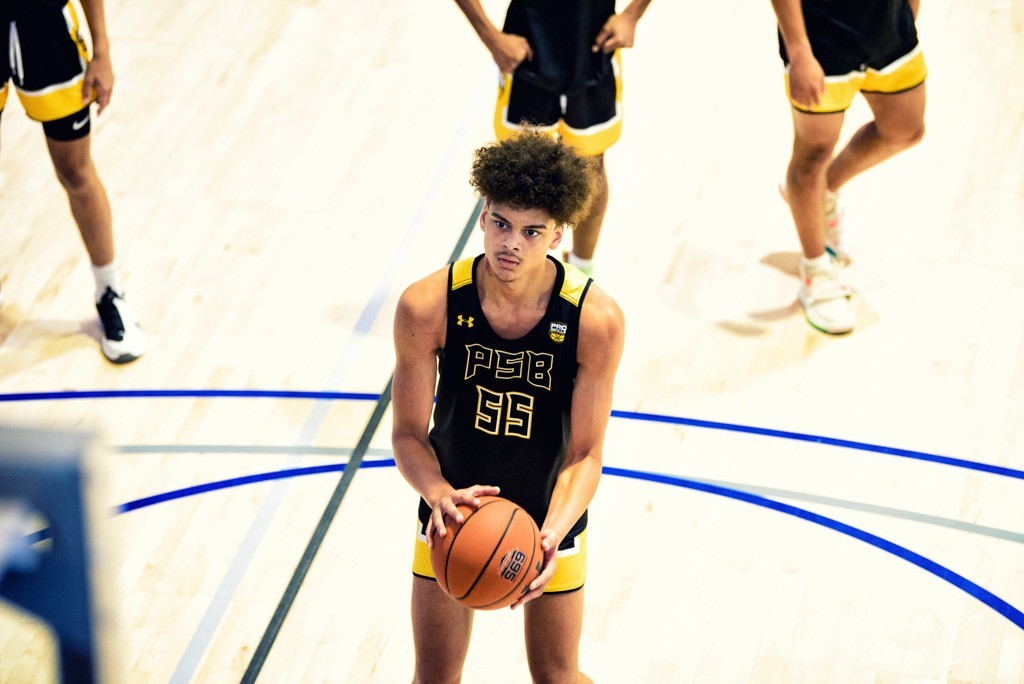 SUWANEE, GA - The Best of the South concluded the Hoop Seen summer basketball schedule with an outstanding event. Here are more of my top performers for the weekend from the Volunteer state. 
Jaylan Wetzel, PSB Elite Wetzel/Beasley - Underrated lead guard who takes a backseat to nobody. Helped lead his squad to the title game of the 17 and under division averaging right at 20 per game. Consistent scorer who has improved his shooting touch immensely since last season where he relied primarily on the drive. His body allows him to get into the lane and make solid decisions, be that a score or a friendly dish to a deserving teammate. His consistency is one of his biggest assets, he doesn't take plays off. His demeanor is calm and his gait is smooth but don't you dare think he isn't engaged as he crashes past you for a score or pulls up and drains another from deep. A gigantic senior year awaits. 

Matt Thurman, PSB Elite BA - The unsung hero of the 17 and under champions. Thurman is the steady force that this squad needed to make their Monday run with only 5 players available. He controls the glass with his size and shows a very nice outside stroke for a big guy. He has solid back to the basket skills, he can finish over either shoulder and he uses either hand equally well. He passes well out of the double team and understand when to drive and when to reset. He is a better athlete than he appears and he plays with a bit of a chip on his shoulder as well. Coaches love that. His growth will continue as he works on his body. 
Isaiah Davis, PSB Elite Dozier - One of the prettiest shooting strokes in the event. When his feet are set its textbook. Hit multiple threes in several games and showed more aggression in other aspects of the game as well. His length makes him dangerous on the perimeter but his lack of bulk keeps him from venturing into the paint as often as he should with that reach and ability to put the ball in the basket. He has good handles and when he adds some definition he can be that coveted new age four that coaches desire. I love his attitude, he's a coachable kid and a rising star in the recruiting world. 
Bryce Jackson, First Class Game - Good looking prospect with outstanding size for a guard. He showed some grit and toughness when challenged and has the skill level to score off the dribble or from the short perimeter. His size will eventually dictate some lead guard skills and with his physique this could be his cue to a next level opportunity. His game will progress as his maturity and his ability to focus on the task at hand become more of a priority. 
Kley McGowan, Tennessee Tigers - The man with the golden mane is a sight to behold. This kid plays with ultra passion and never gives up on a play. He is a superb athlete with major hops and will stick one on you if you underestimate his skills. His shooting touch is erratic at times: as is his shot selection, but his effort never leaves you in question. He guards like a champ, especially from the help perspective and he can lead the break with a nice pass for a score or finish at the rim with a tough scoring chance. This kid is a winner, enough said. 
Sumo Scaife, PSB Elite Dozier - If we kept production per minute played he would have led the entire BOTS. Young player utilized his time on the floor with scathing results, showing a solid outside stroke, he went hard for boards and he defended. His confidence was high when shots were falling and his production, as already stated was epic. He is a 1,000 point scorer at his high school in under two full seasons so his ability to put the ball in the hole is not in question. As he grows adding more lead guard skills to his arsenal will be vital for his progression.