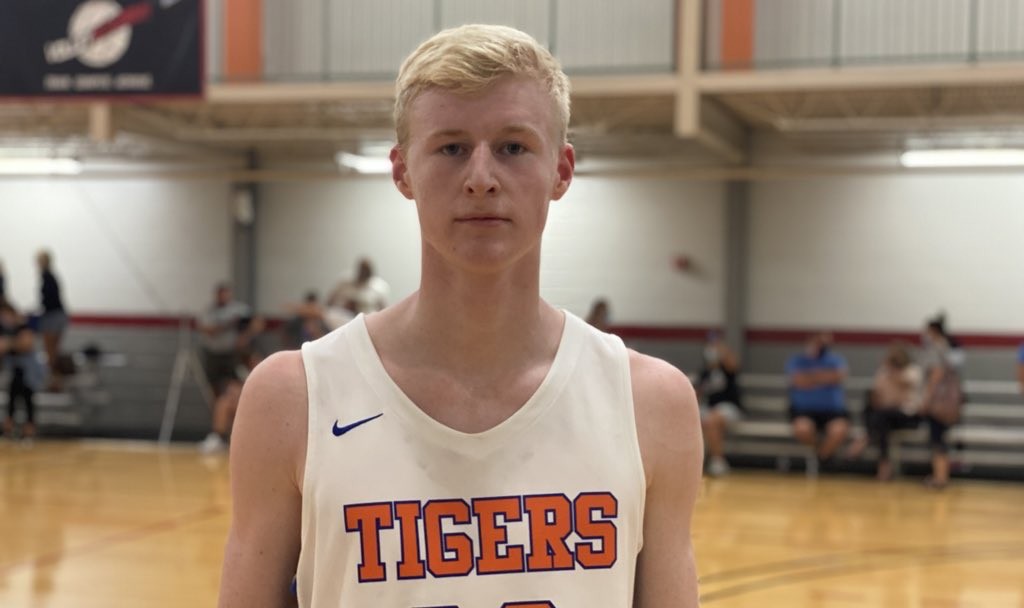 Best of the South concluded the Hoop Seen summer basketball schedule with an outstanding event. Here are my top four performers for the weekend from the Volunteer state. 
Sam Specht, Tennessee Tigers - The accolades keep pouring in for Big Sam. We wrote about his improved effort at the Atlanta Jam and that continued at the BOTS. Scalding shooting and the moxy to get to the rim have notched his ascent up the player ranking charts. His size is ideal for the new age four that college coaches covet, he has improved his effort in the hustle departments, rebounding and defending and is rounding into one of the top players in the state in the Class of 2021. The next step in his climb will be continued work on his ball handling and passing. He has made great strides in all facets of the game and his recruitment is for certain on the rise. 
Aiden Smylie, Stars Basketball 2021- Lengthy lefty had another solid event at the BOTS. From start to finish, Smylie left everything on the court. He showed marked improvement of his shot selection and his ability to make more shots from the perimeter, including a game winner. He has impressive length and is a very solid defender. His ball handling is an area he can improve and showing some lead guard skills makes him a next level prospect in the right system. He plays with passion and has a will to win as he helped lead his squad to the final four of the 17 and under division at the event. Unselfish player finds himself in the right place more often than not for put backs and offensive rebounds, hustle plays are his mantra. 
Riggs Abner, Tennessee Tigers 2021
Things that make coaches sit up and take notice are the things that put Abner on the recruiting map. Intangibles galore are in his intrinsic makeup and he never fails to deliver when it comes to hustle and effort. Has the size to be a big guard when he improves his ball handling and decision making skills. His outside shooting is solid and when he feels the flame, he can light it up from deep. He is always in motion, he sprints the floor and he just finds ways to make plays and score buckets. His is a big shot maker in a big shot world. 
Trevon Bass, First Class Game - I love how events such as the Best of the South allow us to get a look at kids who were not on our radar previously but most certainly will be from this day forward. Every time I looked up during their games, this kid was making some type of play, he scored, he facilitated, he defended, he really defended and he helped lead his squad to the championship in the 16 and under division. Welcome to the radar young man. 
Trey Hamilton, Tennessee Tigers 2021 - Showed he was more than just a stand still jump shooter with his efforts at the BOTS. Helped lead his Tigers squad to a final four finish with deadly marksmanship and much improved defense and overall hoops initiative. Possesses solid athletic skills in a somewhat sinewy body but has hops and plays with effort at all times. His biggest asset is his stroke and his confidence when said stroke is engaged.