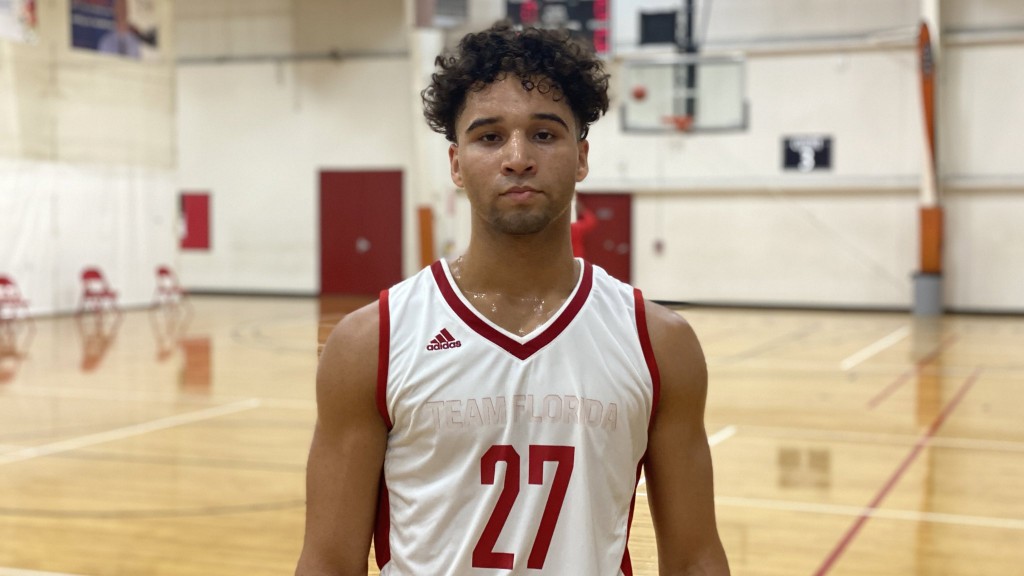 The 2019 Best of the South was held at The Georgia World Conference Center with 35 courts under one roof in downtown Atlanta. This year's version was going to be the same until COVID-19 hit. This weekend we were able to hold our Best of the South in Suwanee, Georgia at Suwanee Sports Academy. Here is a look at Day One. 
South Carolina's Next is Jazian Gortman
When Palmetto City Hurricanes guard Jazian Gortman suits it up bring out the popcorn. The 6-foot-1 guard brings the energy and athleticism to the floor every time he comes to play. The junior can score from anywhere on the floor and has some of the best court-vision in the region. He scored 20 points in a loss during his first game of the weekend and followed it up with 25 points in his afternoon contest a 3-point loss to the Tennessee Tigers. He showed the ability to knock down shots from all over the floor including a consistent three-point shot.
Gortman holds offers from Clemson, Wake Forest, Maryland, Ole Miss, South Carolina and more.
Atlanta Timberwolves Duo Shines
The Atlanta Timberwolves-Green duo of 2022, 6-foot-7 Aiden Hadaway and 2021 guard Dylan Garrington helped their team go 2-0 on the first day of The Best of the South.
Garrington, s senior at North Oconee HS (GA) connected on 7-three-pointers in the first game of the day scoring 23 points in a win over PSB Nashville 77-71.
His junior teammate Hadaway scored 34 points in his two games on the day. Hadaway can score from the inside and the outside with a soft touch in the paint and showed he can knock down some shots from the outside. Equally impressive for Hadaway was that he pulled down 14 rebounds in each outing.
Hello My Name Is
Team Florida always brings in some talent that we haven't seen up here in Atlanta. In our HoopSeen Atlanta Jam it was Brenen Lorient, an unknown small forward who looks to have some high-major upside.
This week at The Best of the South, it was the play of Eric Navarro, a 6-foot-3 junior guard out of Kissimmee, Florida. Navarro scored 17 points for Team Florida in their win over TNBA this afternoon. The silky smooth shooting guard knocked down shots from the outside and some mid-range jumpers.