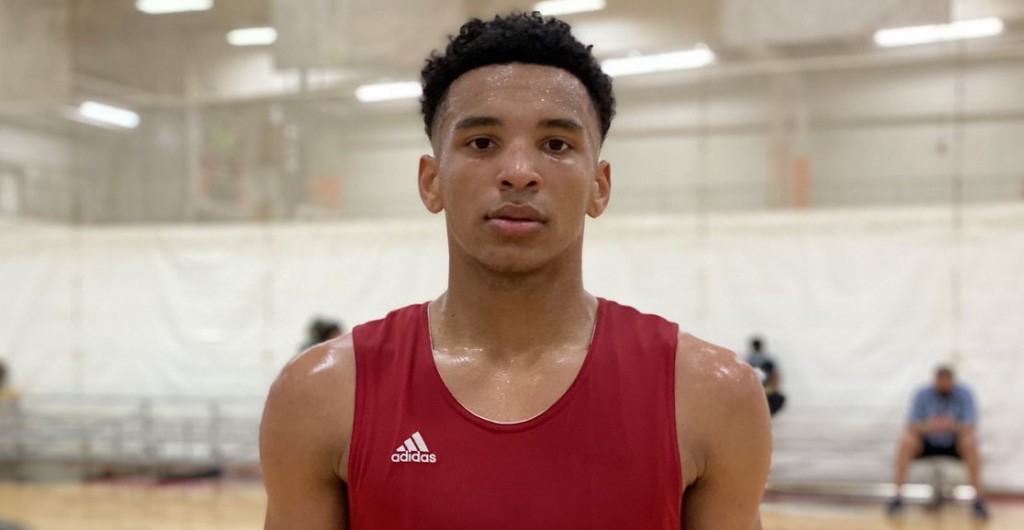 The Best of the South is off and running and our Bre Singleton was on hand for the action on Saturday. What three things stood out to her from Suwanee Sports Academy? 
TOP DOG: JUSTIN HICKS
One of the best performances I saw in the 17U division was from Team Sky Priority guard Justin Hicks. The 6'2" player exploded for 17 first half points in their matchup with Head Hunter Elite. Hicks did a great job turning defense into offensive, getting steals and rebounds and pushing for points in transition. He made some great decisions with the ball and hit shots from outside. He brought great energy for Team Sky Priority and should prove to be one of the best performers of the weekend.
TOP GAME; Atlanta Wolfpack vs North Point Youth 
The best matchup I saw on Saturday was between the Atlanta Wolfpack and North Point Youth in the 17U division. Jackson Greene led the Wolfpack in the first half, putting up 11 points and snagging a host of rebounds. North Point got a little first half scoring from just about everyone and went into the half down by a point.    Jalen Gilmore and Vanari Johnson would heat up after the break for North Point, hitting several threes to keep them in the game. Wolfpack guard Mason Barnes would also wake up in the second half. Featured in Hoopseen's Top 15 in assists last event, Barnes put up 10 points to help lift the Wolfpack to victory. Jackson Greene would finish with 15 points in the win. Johnson and Gilmore finished with yet another impressive backcourt performance in the close loss. Johnson finished with 20 points, stepping it up since his last appearance at a Hoopseen event, when he averaged about 15 points per game. Jalen Gilmore finished with 15 points.
THE KIDS ARE ALRIGHT
Even though the 14U Metro Elite Basketball Club started off Saturday morning with a tough loss to  Stars Basketball (Nashville), AJ Horton made his presence felt with a 27 point performance. Horton got it done from just about everywhere, shooting it well from deep, the free throw line, and even getting to the cup. The 15U division saw Caleb Taylor of Atlanta Select Prime go for 28 points in their overtime win over Game Elite. After a cold first half, Taylor would score 24 of his points in half two, hitting big shots down the stretch to keep his Team ahead. I look forward to seeing more from these guys at #BOTS.