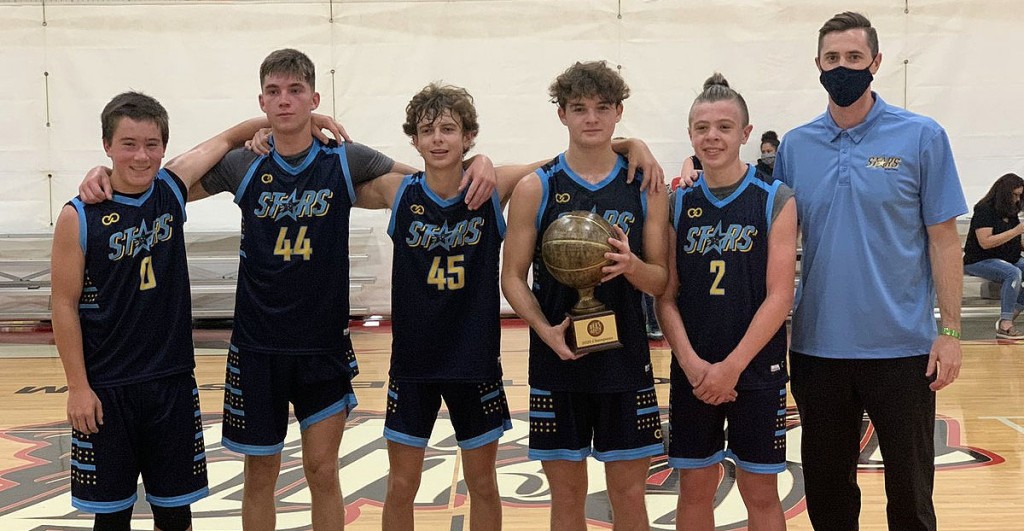 STARS Basketball Nashville beat Flame 2024 72-40 to win the 14 and under division of the Best of the South Tournament on Championship Monday at Suwanee Sports Academy. 
It was the Jett Montgomery show. Montgomery led STARS basketball with a game-high 29 points. He hit seven 3-pointers along the way.
STARS Basketball came into the game with only five players and completely dominated showing no signs of fatigue. Montgomery, Grayson Collins, and Evan Gamer were excellent the entire game. The trio combined for 53 points. Aside from Montgomery's superb 3-point shooting, he also got into the lane at will.  He is a strong and crafty card with the ability to score from anywhere and create for his teammates. Collins has a nice handle. He made all the right decisions when the ball was in his hands. His one-dribble pull up was lethal all game. Gamer is the physical presence for STARS basketball. He went after every rebound and was on the floor chasing loose balls. Gamer's offensive skill set was impressive, too. He has a quick first step and was effective in the open court and off the drive.
The game this team played with only five players was nothing short of impressive. I was amazed at the ball movement and overall team defense put on display by a young 14U team. This is a well coached team and I fully expect the staff to continue to develop the skills of the young athletes on this team.