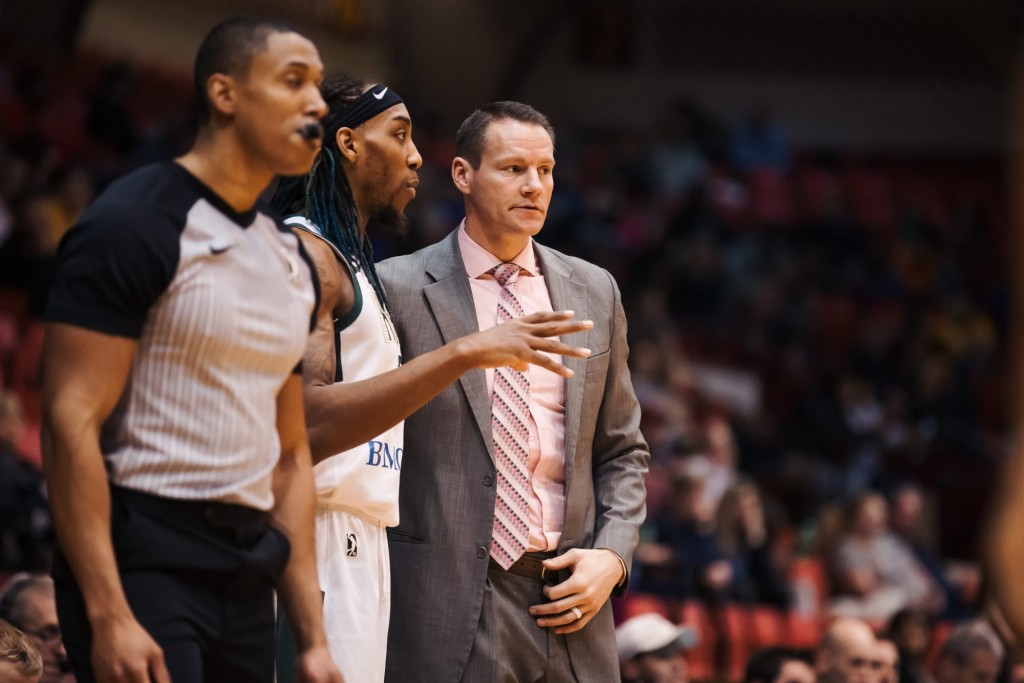 We are excited to announce the inclusion of coach Jordan Brady to the 2020 HoopSeen West Preview camp powered by Pro Insight. The camp will take place on Saturday, Oct. 17 at the Karl Malone Training Facility in Lehi, Utah. 
Brady, a Utah native, comes to the camp with years of experience on the sidelines as a head coach, assistant coach, pro player and a Division I student athlete. 
Most recently Brady was the head coach of the Hong Kong Eastern Long Lions in the ASEAN Basketball League. 
Prior to his time in Hong Kong, he was the head coach of the Wisconsin Herd in the NBA G-League. He has worked closely with the coaching staffs and player development for the Milwaukee Bucks and the Utah Jazz. 
Brady has a strong history at the NBA G-League level, coaching and/or playing for the following teams: Salt Lake City Stars, Idaho Stampede, Los Angeles D-Fenders , Bakersfield Jam, Iowa Energy and Utah Flash. 
He starred at Utah Valley University as a player under coach Dick Hunsaker in the early 2000s. 
"We are beyond excited to have coach Brady leading the way for our first ever HoopSeen Preview camp in West," HoopSeen West camp director Justin Young said. "He's a professional in everything that he does and that will be felt at the camp. The players in this region will leave this even better than they arrived. Our goal is the preview what the next levels of basketball looks like and no one knows that better than coach Brady." 
Brady joins a long line of successful coaches that have been a part of the HoopSeen Preview Camp series including Kevin Young (Philadelphia 76ers), Dennis Felton (San Antonio Spurs, Western Kentucky, Georgia, Cleveland State), Winston Neal (Columbia State, Jacksonville), Douglas Byrd (South Georgia Tech), Darryl LaBerrie (Georgia Tech, Georgia State), Pete Hermann (Young Harris, Georgia), Adam Linens (Charlotte Hornets), Kellen Sampson (Houston), Jay Gibbons (South Carolina), Stephen Cox (Kennesaw State) Sharman White (USA Basketball, Miller Grove, Pace Academy), Jesse McMillan (Norcross), Billy Faulkner (Decatur), and dozens of other elite level coaches.
HoopSeen.com is the online leader for prep basketball event coverage and recruiting news. The company operates National, Regional and Local events (tournaments and camps). HoopSeen was founded in 2010 out of Suwanee Sports Academy in Atlanta, Georgia and remains there for its headquarters. 
Be sure to follow HoopSeenWest on Twitter.