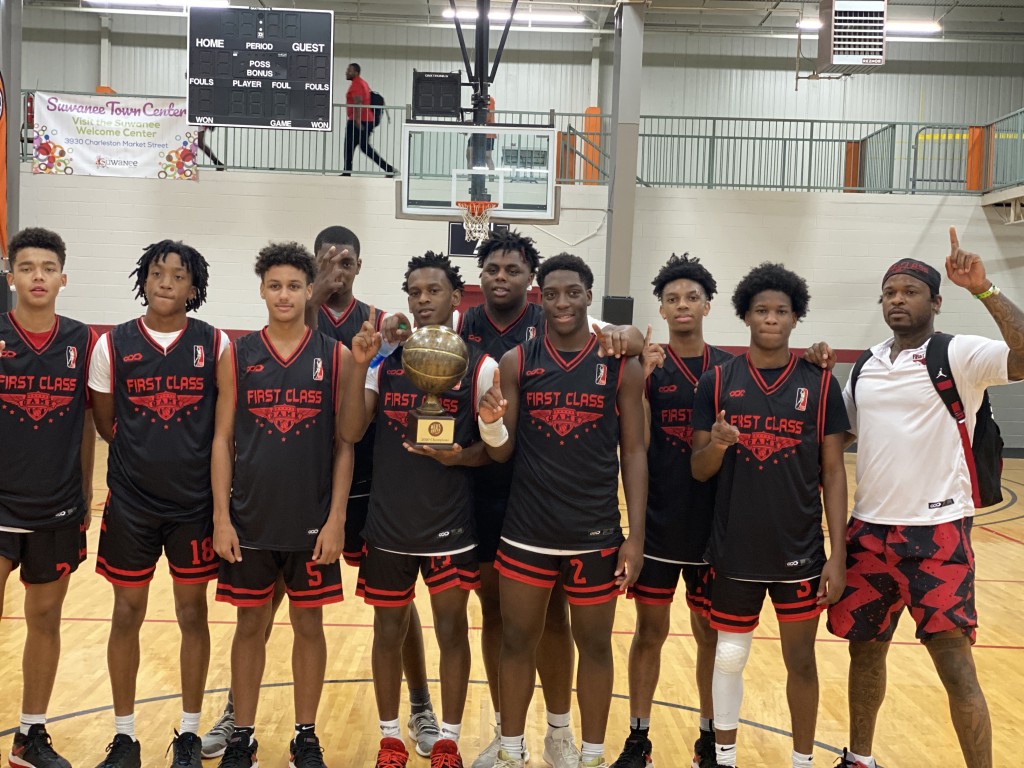 SUWANEE, GA - In a Nashville-based championship game for the 16U division of The Best of the South, First Class Game takes the hardware in a highly contested game that came down to the last minute. 
First Class Game's guard play in the first-half helped them to a 29-26 lead going into intermission. Damon Fann scored 7 points in the first-half and connected on one three-pointer to help with the lead. Big man Malik poured in 6 points and showed some upside with his soft touch around the rim and his ability to get tip-ins, rebound and block shots. 
The second-half was a back and forth game with PSB taking a small lead from the play of point guard who ended up with 19 points. He was hard to stay in front of and thrived at getting into the paint and making the basket or getting to the free-throw line. 
The hot shooting from Trevon Bass in the second half proved to be too much for PSB to overcome. He connected on four from beyond the three-point line in the second-half and finished with 16 points. 
First Class Game is one of the toughest group of players we saw at the event and are taking the trophy home to Nashville with some pride.