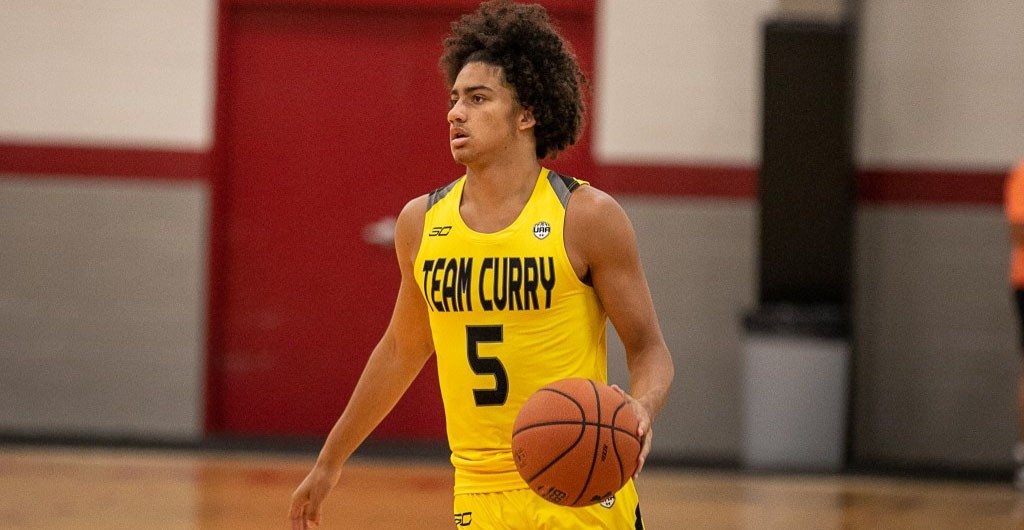 What was the top game of the 2020 HoopSeen season? Well, that was easy. The Team Curry and Team Huncho pairing at the HoopSeen/Be The Beast Always Live Showcase back at the start of August was the consensus answer from our entire staff. 
The team two squared off in a terrific back and forth battle and went down to the wire in the game. Team Curry won 65-61. 
Team Curry had big games from the backcourt. Jamarii Thomas scored 16 points and had six assists Logan Threatt also scored 15 points and grabbed six rebounds. Big man Jonas Aidoo scored 12 points and grabbed eight rebounds. 
Andrew McConnell, who we featured the other day, went for 20 points in the loss for Team Huncho. He was five of 14 from three. Jaden Harris scored 14 points and had eight assists in the action. Young big man Malique Ewin grabbed 14 rebounds. 
You can watch the entire game here: 
The game featured some terrific guard play from both teams and every play seemed to compound the energy level. As much as social distancing was encouraged, everyone wanted to see the game. You couldn't blame them. 
Every possession mattered and you could feel the intensity of the action throughout the building at Suwanee Sports Academy. 
The game also featured one of the best dunks we've seen on our stage in the last decade, too. Marius Ellis of Team Huncho bent a rim and roar followed. You can see that play here: 
Omg @marius_ellis21 POGOOOOOO pic.twitter.com/fYcZ5GWCCo

— greenlight media (@atlgreenlight) August 9, 2020