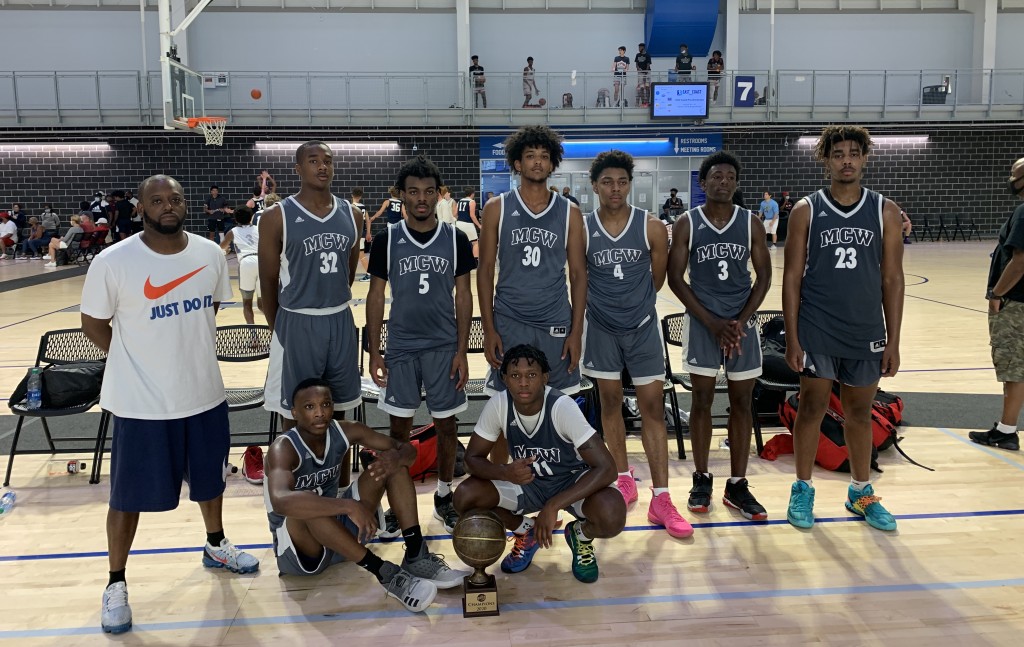 The Madison County Warriors 2022 group capped off a productive weekend at the Bama Jam with a 53-49 win over North Point Youth to take home the 17U Black championship on Saturday afternoon.
In a game that showcased a stable of talented guards in the backcourt from both teams, Antonio Kite and Massiah Morris shined for the Warriors. They went head-to-head against Jalen Gilmore and Vanari Johnson in what turned out to be an entertaining matchup from start to finish.
The Warrior backcourt was interchangeable throughout the game, with several players doing their part in different ways. Kite scored a team-high 21 points, but he also did a nice job of creating opportunities for teammates. Morris knocked down four 3's on his way to 18 points. Ti'Avian Scruggs manned the paint and was a rebounding machine and pulled some important boards down the stretch to help seal the win.
Johnson led North Point Youth with 25 points in the loss. The lefty knocked down five 3's in the game. Vanari Johnson finished up his quality weekend with 12 points.