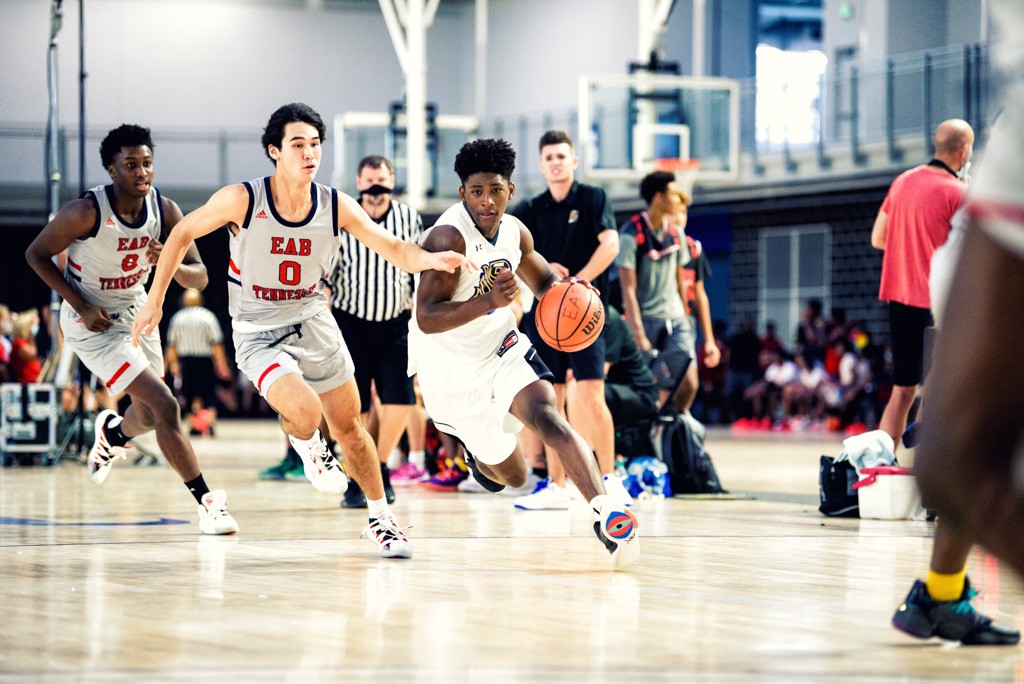 There was a lot of action at the 2020 Bama Jam and there were a number of teams that caught our eye. From Justin Young's perspective, three teams really made quite the impression. He takes a deep dive into a trio of clubs from the action. 
Tennessee Blazers 17U
This group from West Tennessee didn't shy away from any form of tough competition. In fact, they relished it. The Blazers earned their championship title at the Bama Jam by going through this slate of talented teams - EAB, Pro One, Mid State Elite and PSB Elite Beasley/Wetzel. That's a good quartet for the Bama Jam. The Blazers closed out well against their foes and made sure they showed they knew how to slam the door shut. The team's overall toughness was hard to compete against. They were, well, terrific. Every game you had to prepare for someone different. That was the beauty of this club. The firepower came from a lot of different players. Toris Woods, Brandon Macklin and Jalen Macon were outstanding in their specific roles for the Blazers. Woods was one of the top overall performers in the tournament. 
MCW Warriors 2022 17U
This group has been in the winner's circle so much that is almost becomes expected on the HoopSeen stage. To be an underclassmen group playing up and winning their bracket was beyond impressive. Perhaps the biggest sign of the team's talent was the parade of high school coaches that watched their games and sang the praises of the entire team. You couldn't help but notice and recognize the team's value as a collective unit on both sides of the ball. They were fun to watch. Every game was close for MCW and every game they prevailed, knocking out Pro One Academic, Tennessee Tigers, EAB Tennessee Jennings and North Point Youth. Antonio Kite and Massiah Morris were hard to guard throughout the event. 
PSB Elite Nashville Dozier 16U
While they didn't win the loaded 16 and under age group, this PSB club really opened some eyes. They certainly opened mine. There are four (at least) Division I prospects on the team, from my view, and they impressed each game out. The backcourt was tough to guard because of the versatility of skill. Point guard JJ Wheat, shooting guard Kristian Shaw and wings Isaiah Davis and Andrew Paige will be class of 2022 prospects to watch for college recruiters this high school season in the Nashville area. This is a fun group that we will certainly hear more from in the future.