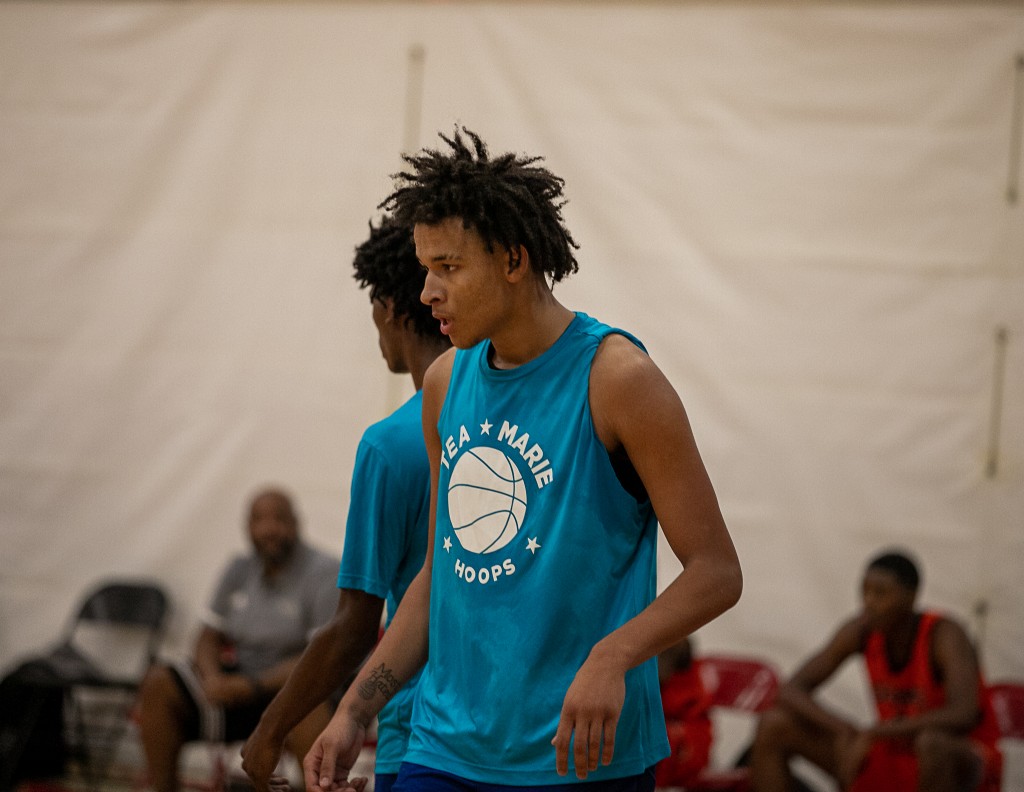 With national prep powerhouses and basketball academies across the country, year after year North Carolina loses some of their top prospects to those types of schools. With the loss of Jaden Bradley to IMG Academy and Jalen Hood-Schifino, Tea Marie forward Deante Green will be near the top of our 2022 HoopSeen North Carolina rankings.
Green plays out of Christ School (NC) and put on quite a performance over the weekend at our HoopSeen/@BetheBeast Always Live Showcase in Suwanee, Georgia. He showed that he can score from the perimeter and battled in the paint with some of the best big men in the Southeast. Green averaged 12.8 points per game over the weekend.
Green is such a versatile prospect at the next level with his length and his skillset. He has a strong enough handle to get by defenders just outside of the paint and go right at the rim. He runs the floor well and rebounds. The Asheville, North Carolina native is set to become the best big man out of Western North Carolina since Brad Daugherty, who starred at Charles D. Owen High School in Black Mountain.
Green has offers from nearly every Power-5 conference in the country and after a Zoom call with Georgia yesterday, he added the Bulldogs to his list of offers. He will do a Zoom meeting with Texas later this week. Georgia Tech offered the 6-foo-9 forward late last week.