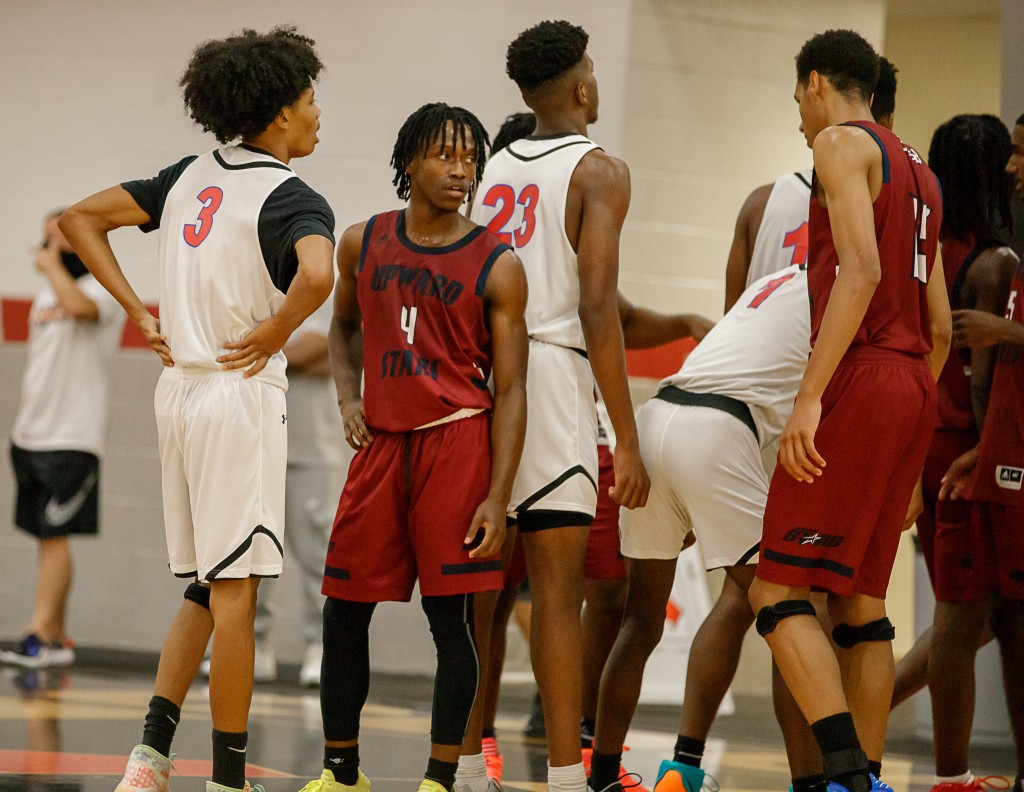 SUWANEE, GA - Our HoopSeen/BetheBeast Always Live Showcase brought together some of the best talent in the Southeast earlier this month. One player that really stood out and showed more improvement than just about anyone over the past year was Upward Stars 3SSB guard Jalen Breazeale. 
The 5-foot-11 guard was second in scoring over the weekend for the 17-under division at 21 points per game. While Upward Stars finished 1-1 on the weekend, Breazeale was the guy that made the baskets and created for his teammates. He finished the event going 5-7 from the 3-point line, 16-19 from the field, 4-4 from the free-throw line and pulled down 9 rebounds over the two games Upward played.
 
Upward Stars' Curt Wheeler on Jalen, "He impacts every game with his on ball defense. Offensively, he gets in the lane, has a tremendous floater & can shoot it from 3. Jalen is a fierce competitor & has been really good talking on the court & trying to lead teammates." 
For a 5-foot-11 guard, those stats are pretty impressive considering the talent that was at Suwanee Sports Academy in Northern Atlanta. His lone offer comes from in-state Presbyterian College and he holds interest from Iona, Western Carolina, and Northeastern. 
Breazeale, who just finished his junior season at Dorman (SC) High School, helping lead the Cavaliers to another state title.
Dorman Head Coach Thomas Ryan had this to say about Jalen, "He is a bulldog, tough as nails and loves to compete. He is an elite on ball defender, puts so much pressure on the defense with his quickness with the ball and is a great perimeter shooter. He shot 46% from three last year. He started all 31 games last year, and without question was a major driving force for our consistent championship level play throughout the season. He brings it every day."
This year with the graduation of point guard Myles Tate (Butler signee) and forward PJ Hall (Clemson signee) the reigns to the premier high school team in South Carolina will be handed over solely to Breazeale. With a Division I college level game, he is up for the task.