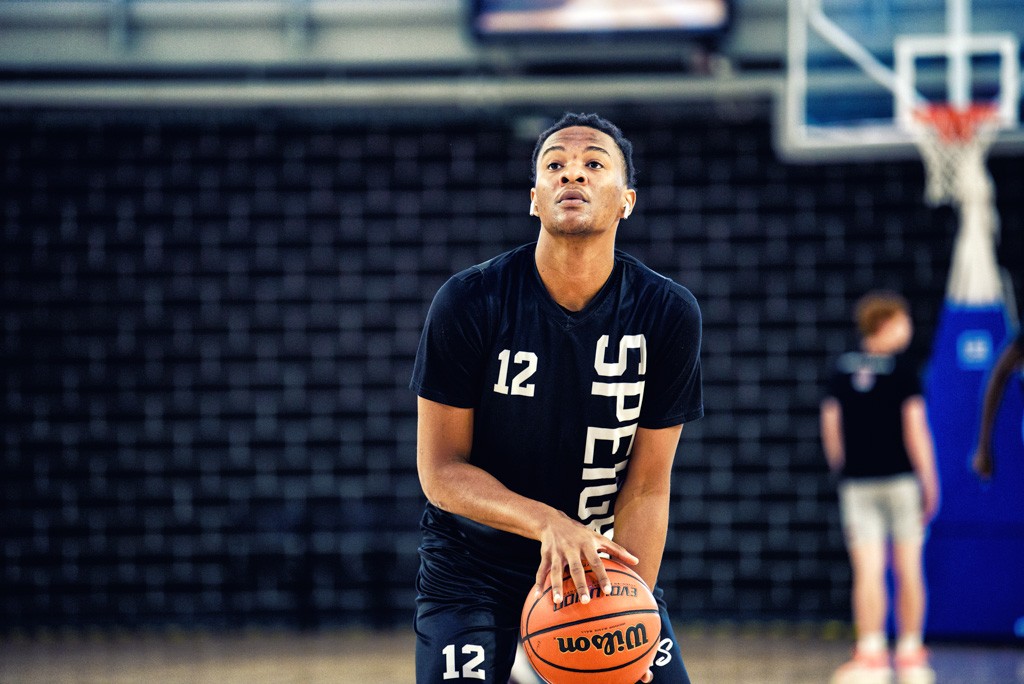 I went into the 2020 HoopSeen Bama Jam looking for rebounders in the 17 and under division of the event. College coaches keep asking about the specialists, so it was important to keep an eye out. This quartet met the criteria. 
Tape showed off some terrific bounce at the Bama Jam. He parlayed his springs into collecting boards and scores near the rim. The long and athletic 6-foot-6 forward had some big moments in big games. Tape was terrific against the Nike Elite Stars, posting 21 points on 10-11 shooting and grabbed 14 rebounds in the contest. Tape opened some eyes with his play and it will be interfering to see how that translates to the recruiting realm. 
Moore is an athletic slashing wing with good size and length for his position. He has one or two plays a game that jump off the court. He's a heat-seeking missile en route to the iron. Because of that, he was always around the ball and was taking defensive boards and moving the action up the floor for transition buckets. On offense, he has a keen ability to get the board and create more action for his teammates. Athletically, Moore was one of the most impressive players at the Bama Jam and should continue to draw interest from a wide variety of Division I programs this summer and moving into the school year. 
Dix has been a true grinder at our events this summer, showing off his value as a glass-cleaning forward. Built like a linebacker, Dix knows how to use his power and strength to position himself for the ball when it comes off the rim. There isn't too much flash or fanfare with Dix, just work and max effort. That recipe has served so many players well over the years college players. For Dix, those ingredients will be attractive for the right program. 
Turner was one of the best rebounders I saw in the 17U field. The Portland, Oregon native shined as an offensive rebounder and he's a good second-jumper, which allowed him to convert second chance opportunities. As we continue to peel back the layers for quality four men in the South, Turner's rebounding ability should be looked at seriously for teams looking for a good glass man.