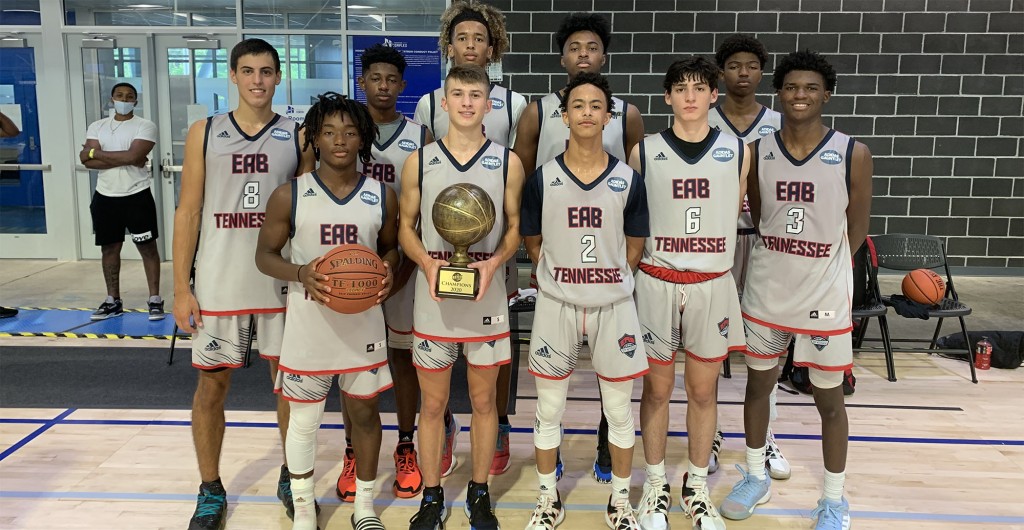 When it came down to it, EAB leaned on cohesive defensive intensity hold off a bigger and stronger Team Carroll Premiere team in the 15 and under Bama Jam title game. EAB won 59-39 and did so in impressive fashion. 
EAB came out strong right out of the gate and leaned on the hot scoring hand of Ryan Davidson. He finished with 19 points in the championship game and was consistently delivering points for his club. 
Big man Jarred Hall scored 13 points and owned the glass throughout the contest for EAB. He was hard to guard and seemingly got better as the game grew older. The 6-foot-7 forward was one of the most intriguing young players at the Bama Jam. 
This was a team effort, make no mistake about it. They defended as one. 
For Team Carroll, the RJ Johnson led the way with 15 points. The 6-foot-3 guard was hard to stop en route to the rim because of his sheer size and toughness. Tyler Thomas scored 10 points in the defeat.