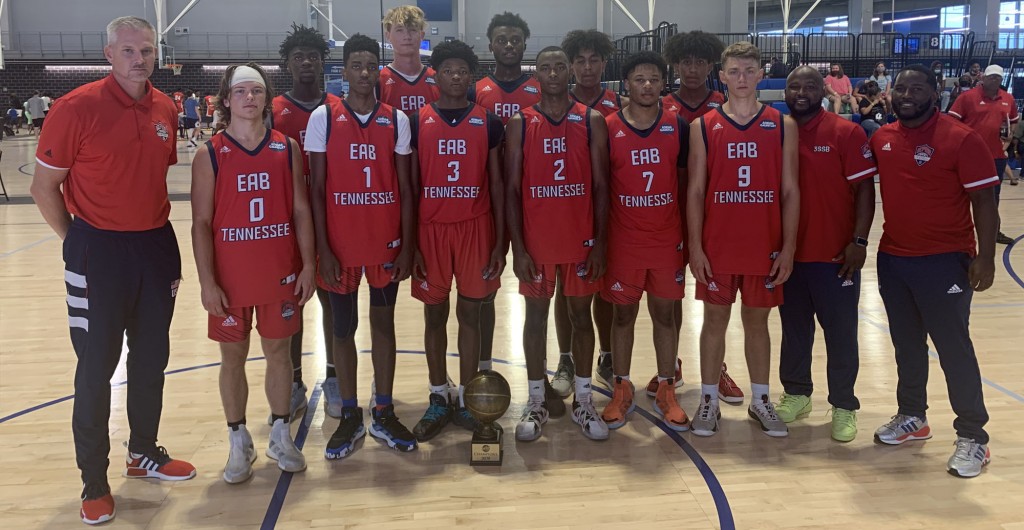 EAB and Iron City Huskies both got off to slow start in the 16 and under championship here at the Bama Jam. Iron City Huskies led 13-9. Two unanswered baskets that pushed the Iron City Huskies lead to 8 forced EAB to call a Timeout. EAB led by Colin Porter with 15pts was able to take the lead 32 to 27 at the half.
EAB extended their lead 45-35 before Iron City called a timeout at the halfway mark in the half. The Iron City Huskies were led by Demarkus Lacey with 17pts. Iron City went on a run of their own and was able to cut the lead to as small as 3pts but couldn't finish off the comeback.
David Okpara was a disruptive force down low, he made it difficult for the Huskies to score at the basket in the 2nd half. He tallied 5 pts and 3blks. Evan Eursher for EAB controlled the tempo of the game in the 2nd half. He added 10pts in a 80 to 69 win over the Iron City Huskies.