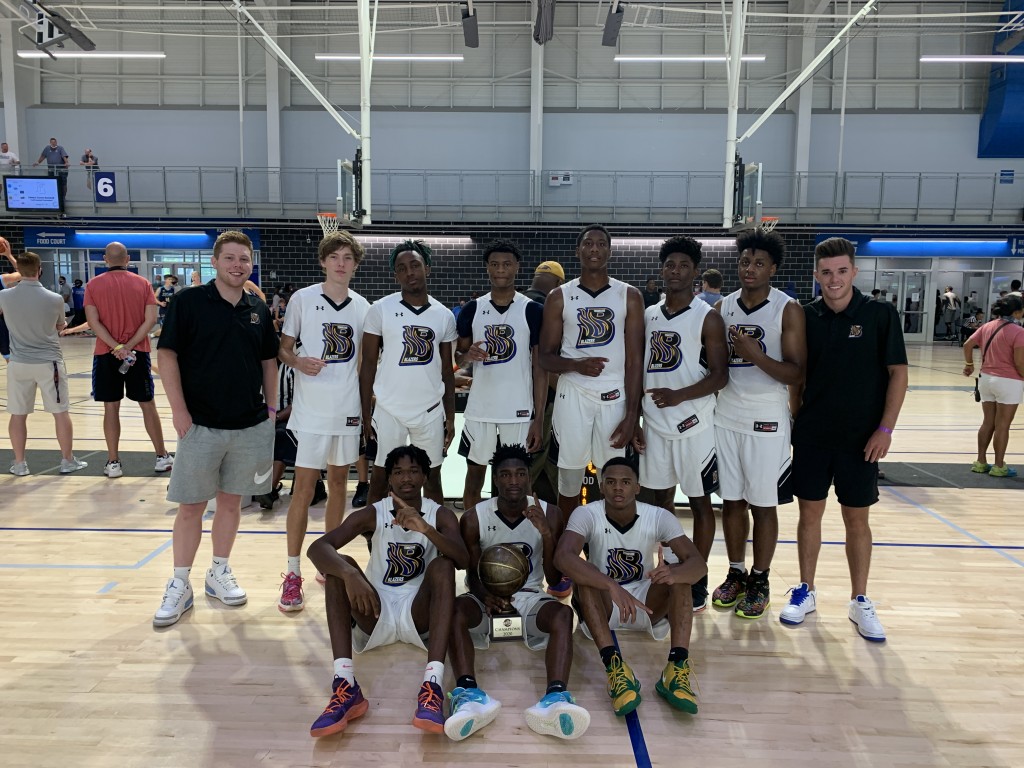 The Tennessee Blazers were able to overcome a late second half deficit and claim the 17U Orange bracket championship by a score of 58-53 on Saturday afternoon at the Bama Jam.
Timely shots and defensive stops were crucial down the stretch for the Blazers, as they trailed by four points with just over two minutes remaining in the game. Jalon Macon hit one of his three made 3's in transition that started the Blazers' run that ultimately led to the victory. He also hit four free-throws down the stretch to ice the win. 
Everyone pitched in for the Blazers in the win. Brandon Maclin led the way with 17 points, followed by Macon with 16. Tori Woods also pitched in 15.
Darrius Davis closed out a productive weekend for EAB and led his team in scoring with 18 points. Grant Slatten added 13.