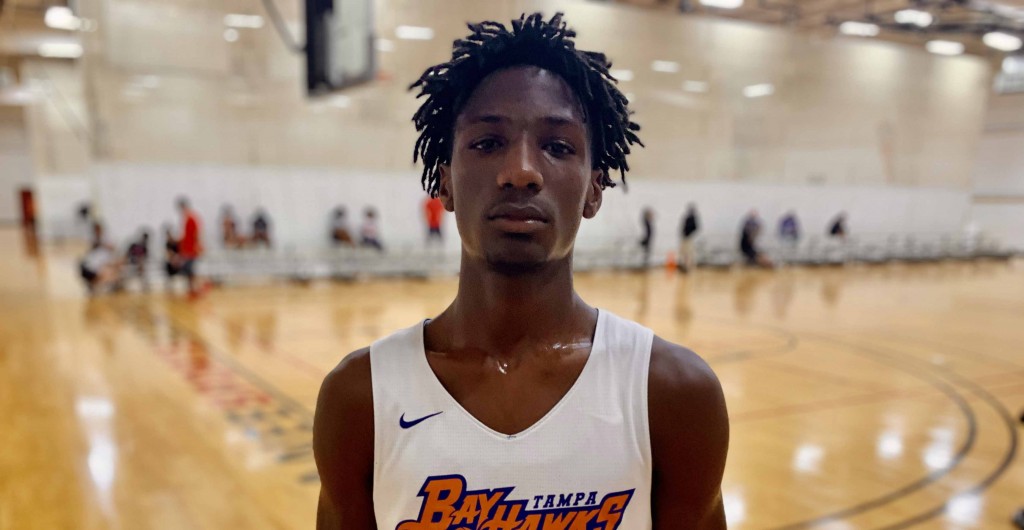 SUWANEE, GA - We had a lot of talented young players at the 2020 HoopSeen Tip-Off. We caught a peek at some impressive next up prospects. These three caught Justin Young's eye over the weekend at the Tip-Off. 
Perry was impressive throughout the HoopSeen Tip-Off, showing off his versatile game. He made his teammates better because he was such a hard player to guard. Perry is an athletic slasher who played well at the rim. But we also saw some range on his jumper and aggressiveness in getting to the foul line. All and all, this was a really good showing from the 15-year-old Floridian. He opened some eyes and set the tone for what should be a good year ahead on the hardwood. 
The young big man was one of the best big men in the event, regardless of age group. He was a consistent producer in the low post. Strong played up to his namesake. He was powerful and productive from block to block and didn't back down to physical play. His game also stretched out to the three-point line where he showed that he has range out to the three-point line. Strong impressed us from start to finish and his play should get the Charlotte basketball community excited about what's to come. Strong will be a player that we talk a lot about in the years to come. 
There was a palpable buzz surrounding Davis at the Tip-Off. Probably because he was pumping in the points at a rapid clip. Or probably because he was the most physically impressive kid in the 15 and under division. The 6-foot-4 guard has the physique to draw your attention. He's a physical player who knows how to use his power to his advantage. I'm excited to see his game grow in the coming years. Bright future ahead of him.