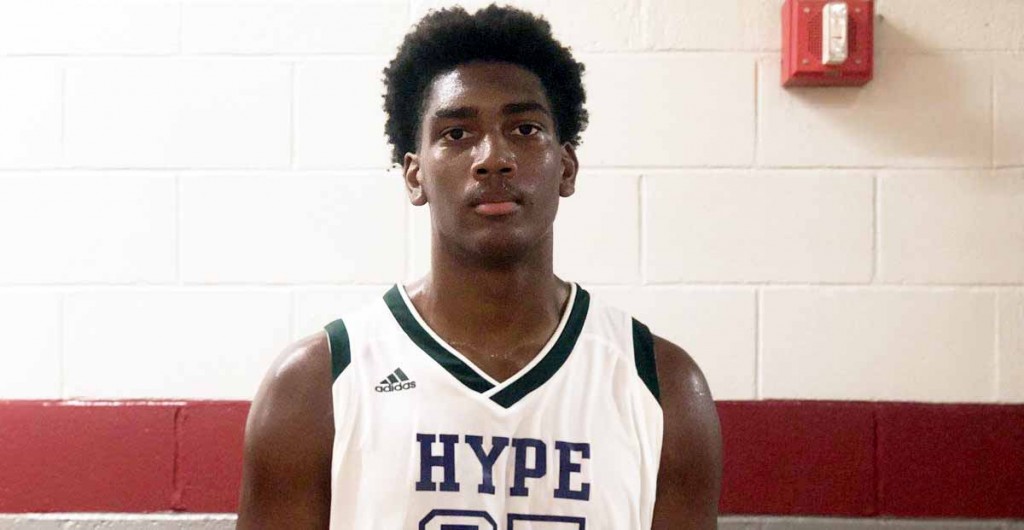 SUWANEE, GA - Saturday at the HoopSeen Tip-Off was all about the big men and wow factor. Our Zach Shugan was posted up in our social distancing headquarters and caught the action from up top. Three things stood out to him after a full day of action. 
BIG MEN, BIG PROBLEMS 
Times have changed. The outside jumper no longer belongs exclusively to the guards and forwards of the game. More and more often, we're seeing centers break the mold of the traditional inside force. That's not to say these big men can't get down and dirty in the paint. They're still blocking shots. They're still rebounding. They're just spending more time at the three-point line and knocking down more shots in the process. And when they come down with a rebound on defense, they're capable of bringing the ball up the court themselves. Sooner than later, these "unicorns" might be the new normal when it comes to big men. 
THE BIG MEN OF THE HYPE TRAIN
HYPE 2021 KP has a big three in Ja'Heim Hudson, Cole Middleton, and Devin McGlockton. This isn't your usual big three, though. All three of these guys are literally big.  Middleton has great size for his position, and McGlockton and Hudson are a force to be reckoned with in the paint. It's not just their size that allows them to dominate. Hudson, Middleton, and McGlockton are all versatile. Hudson and McGlockton look the part of more traditional bigs, but they have no problem putting the ball on the floor and showing their handles. Middleton's play leans more towards that of a wing or guard, but at 6'7" and built like a football player he can grab rebounds and finish over true bigs. This HYPE trio truly epitomizes the new age of position-less players in basketball. 
GET YOUR TIMBERWOLVES TICKETS
The 17U Atlanta Timberwolves are certainly a fun group to watch. Their chemistry on the court is just off the charts, and they seem to enjoy putting on a show for spectators. I'm talking one-handed passes, behind-the-back passes, and alley-oops whenever they have the chance. There might not be a single selfish player on this team. Point guard Brookes Kahlert probably makes up for half of the flashy passes himself, but he's not the only one capable of making highlight-reel plays. If you ever have a chance to catch one of their games, I highly recommend you do.