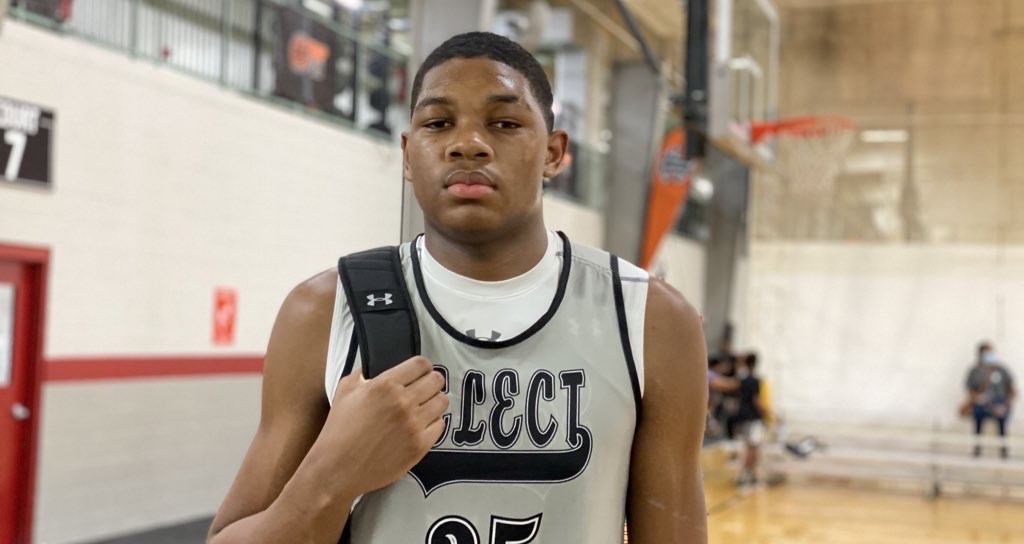 This past weekend our HoopSeen Tip Off was help almost four months from our original date due to the COVID-19 pandemic. With a limit on teams allowed to participate it wasn't the usual setting for one of the top events to kick off the normal AAU season. 
One player that stood out was rising junior forward Brandon White with Rod Howard Select 17 and under group. The 6-foot-10 forward out of North Rowan High School is on track to be one of the top big men in the state for the class of 2022. 
Parts of his game that stood out are his length could along with big hands and a soft touch. He looks like he can be a high level college player and runs the floor with the ability to push the ball off the break. He is good at getting low for position and showed he excels in interior passing. Another aspect to his game that he showed was the ability to step out and knock down some shots from beyond the three-point line. He is a college four man that is only getting better every time I see him. 
He holds offers from USF, Texas A&M, East Carolina, Virginia Tech and Western Kentucky. On the interest side, Houston has been involved lately. 
On his first two offers, White said this "I mean it's great. It's unbelievable, I didn't think I was going to get one yet but I ended up getting two in one day."