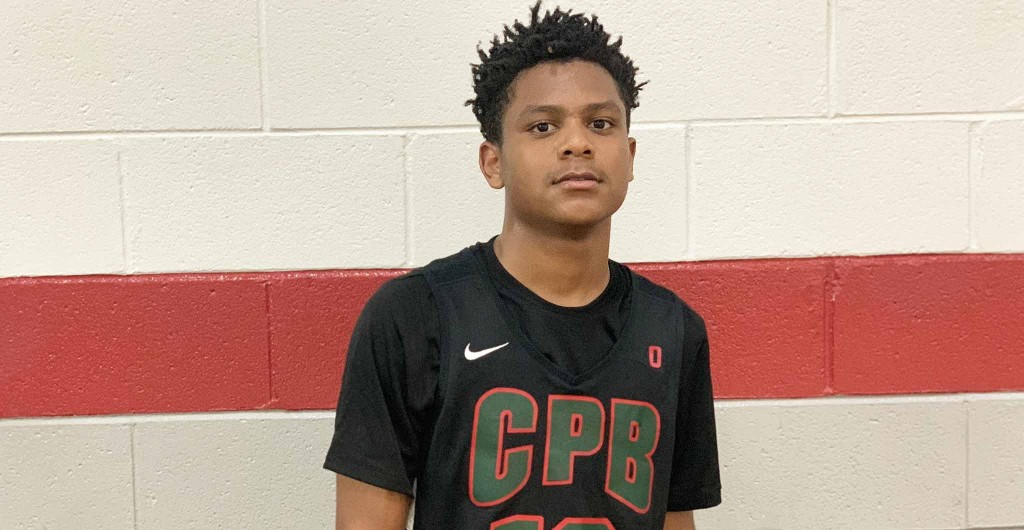 SUWANEE, GA - The first day of the HoopSeen Tip-Off is underway and there is a lot to discuss. Our Brianna Patton was posted up in our social distancing headquarters and caught the action from up top. Three things stood out to her after a full day of action. 
The New Normal: Basketball & COVID-19
Nobody could have foreseen the effect COVID-19 would have on sports back in March. It has completely changed the landscape. Tournaments, live periods, recruiting visits - all cancelled. It was expected to be a big summer. Kids around the country were working, patiently waiting for their chance to be seen in front of college coaches; however, COVID-19 had other plans. Basketball tournaments began cancelling in late March holding out hope that something could happen in July. Now July is here and while it is not normal, AAU games have been able to happen and coaches have been able to tune in via live streams. There have been some tournaments across the state of Georgia this month that have held games with strict guidelines for safety measures. Masks, masks, masks! I know everyone is tired of being told to put their masks on, but they are crucial in these events being able to continue. Let us not complain and be selfish. These athletes have been able to be seen and earn offers thanks to the tournament coordinators who have put in countless hours of planning to make it possible. This is the new norm folks! If we want sports, masks will be mandatory and capacity restrictions will be in place. 
Kaprice (KJ) Rowan- Carolina Pressure 15U
Kaprice Rowan played with a poise far superior to what you would expect from an upcoming sophomore. He had a great start to the day scoring a game-high 21 points in a win over the Tennessee Tigers. He came out hitting on all cylinders in the first quarter scoring 13 of his 21 including three 3-pointers. The Carolina Pressure are a completely different team with him on the floor. He is a quick lead guard that makes great decisions on the break. I watched him put on a dribbling clinic and finish over taller defenders in transition. It was tough for defenders to stay in front of him due to his craftiness. One thing Rowan prides himself in is getting his teammates involved which was on full display through his flashy assists. Only a sophomore, I look forward to following this kid's journey. I fully expect college coaches to know Kaprice Rowan's name soon. 
Matchup- 17U: Flame 2021 vs Atlanta Timberwolves Green
What a game! In one of the most entertaining games of the day, the Atlanta Timberwolves Green won the game 76-71 after fighting of the relentless come back efforts from Flame 2021. Down by nearly 20 minutes left in the fourth quarter, Flame 2021 pulled within three points largely in part to LeKendrick Lyles four consecutive threes from deep. Lyles scored a game high 31 points and served as the catalyst to numerous Timberwolves runs. Each time the Timberwolves seemed like it was pulling away, Lyles made a play that energized a run of his own. The Timberwolves proved to be too much for Flame 2021 despite its comeback efforts. Aidan Hadaway had a great all-around game leading the Timberwolves with 24 points. Chris Lengyel followed with 20 points. This team is good. I have not seen a team run that well in transition and move without the ball in a while. The Timberwolves seemed to have mastered the art of the back door cut.