Previewing the Class AAAAAA Championship game: Chattahoochee vs Lanier
Chattahoochee (24-7) vs. Lanier (26-5)
Class AAAAAA State Championship Game
3 p.m., Saturday, March 7, 2020 at the Macon Centreplex 
The north metro Atlanta schools are less than 14 miles apart from each other and find themselves in Middle Georgia for the grandest finish of all - the state title. 
The 6A bracket was full of contenders and these two had to battle to get to this pinnacle part of the schedule. And by battle, we mean run through an absolute Gauntlet of teams who stood in their way to get the title game. 
INSIDE CHATTAHOOCHEE   
The beauty of a team like Chattahoochee is their star power options. One game senior Cameron Sheffield can burn you. The next game junior AJ White can rip your heart out. Teams have not had a lot of luck stopping either guy at the same time this season. 
Both players have evolved from three-point specialists to productive guys from all over the floor. 
Sheffield, a 6-foot-6 wing who is headed to Tulane, has really been special as a rebounder and passer. Let's not forget he's also a great three-level scorer. Sheffield has been excellent this year in darn near every category. 
White has been Mr. Clutch for the Cougars this season and even more in the overtime. White seems to always come up big in late-game situations. Will his heroics be called upon again in the biggest stage of the season? You better believe he's going to be ready. 
The Cougars have enjoyed a good showing from senior big man David McDaniel. One game he's blocking shots and then the next he's scoring in the paint. His production has been important during their run to the title game. 
Fellow senior Franklin Bailey is in a perfect spot on this team to do what he does really well - that's drill three-pointers. Bailey is constantly a threat the minute he crosses over the three-point stripe.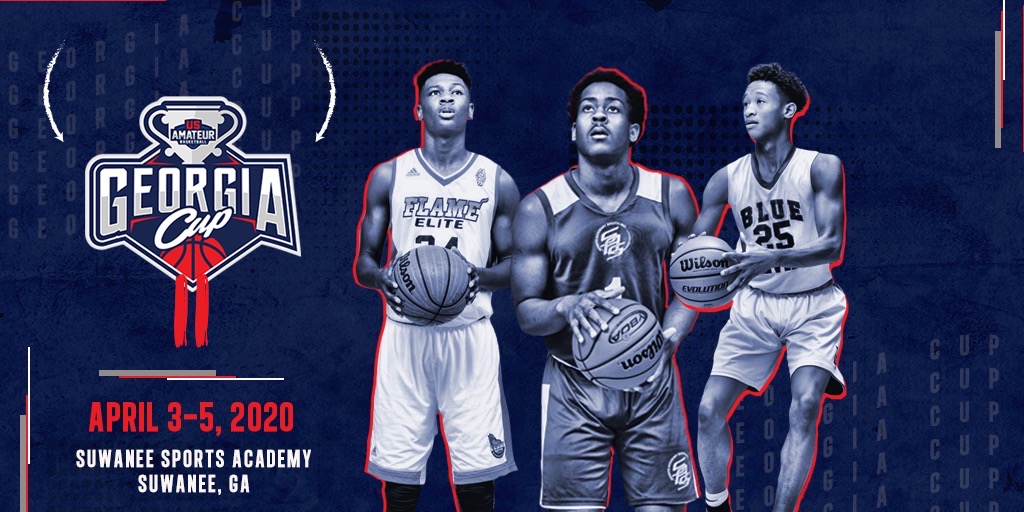 INSIDE LANIER    
You have to start with Sion James. 
The future guard for coach Ron Hunter at Tulane is the ultimate backcourt player in high school hoops. It seems that he's taken his game to a different level each and every game. James is playing as well as anyone in the entire tournament. 
We talk about how clutch White is for Hooch a lot - and all of it is justified. But James is equally clutch. He's been the winner the Longhorns needed in their post-season run. James makes plays when plays are needed. He's smart enough to know just how to get said buckets, too. Better yet, he's smart enough to know when not to be the guy. 
James has as good of a feel of any player who will be playing in this title game. We've seen senior risers come through the ranks of Georgia high school hoops. James is finishing his high school career on a high note and we will see how he can write the last chapter of his great career at the Sugar Hill school. 
Junior guard Andrew McConnell has come on strong this season and become a real weapon for the Longhorns. He's been one of the best junior season risers there is in the Peach State. His playoff run has been even more impressive. McConnell is a threat from three but also the perfect compliment playing off of James. 
Ask any coach that played Lanier this season will tell you, junior guard Iajah Phillips is a problem. He's such a pesky defender and the secret weapon (or perhaps not so secret now…) for this club. Phillips can wreck havoc on both sides of the ball. He could be a difference maker in this game. 
We've seen some grit from this Longhorn club in the playoffs. Every win has been a down-to-the-wire situation for the Gwinnett County club. That grit has pushed this team to this stage. Can they tap into that experience on the biggest stage of the season? 
HOW THEY GOT HERE
Lanier has battled through some close games in the tournament and they've marched through Sprayberry (76-45), Stephenson (60-58), Langston Hughes (58-55) and South Cobb (63-57). 
Chattahoochee has also had some close games in the state tournament. They've beaten Alexander (69=66), Heritage (73-68), Sequoyah (82-67) and Tri-Cities (78-72). 
POLL
Who wins the Class AAAAAA state championship on Saturday, March 7 at 3 pm?

— HoopSeen Georgia (@HoopSeenGA) March 5, 2020