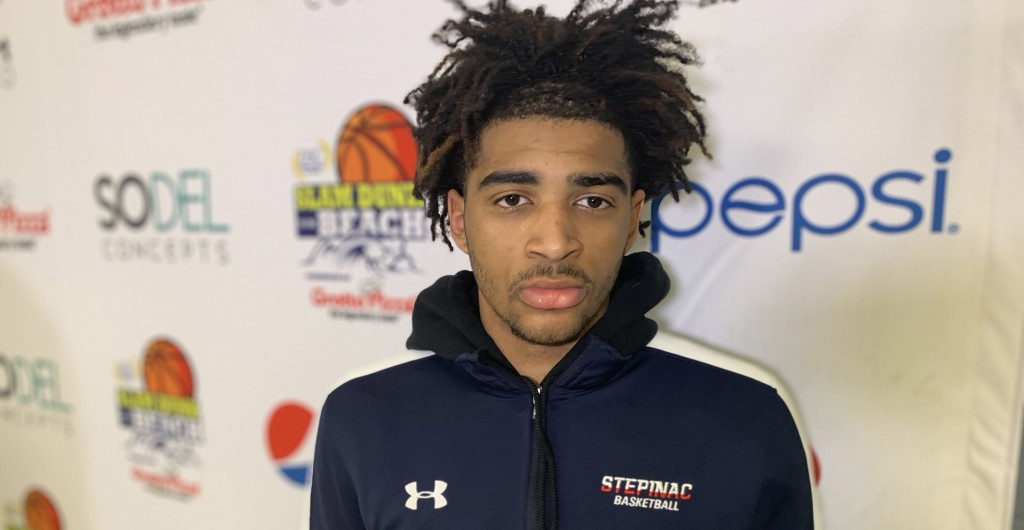 LEWES, DE - After going 2-2 at the City of Palms before the Christmas break, Archbishop Stepinac went back to White Plains, NY with some purpose still left in their tanks. Fast forward to Sunday afternoon at the Slam Dunk to the Beach and the Crusaders had a chance for some redemption against Paul VI, just one of the five best high school teams in the nation. 
No big deal. 
Paul VI, the DC-area powerhouse, picked up a huge win against IMG Academy earlier in the season and came into the event with a perfect record and ranked as high as No. 2 by some of the high school team ranking polls. 
The Paul VI lineup is stacked with talent like a retail store before Christmas. They are deep, guard-heavy and battle-tested. And the way the game started, it looked like the PVI was going to be hard to beat all of their weapons. 
Trevor Keels (top 50 junior), Jeremy Roach (Duke), Josiah Freeman (Buffalo), Dug McDaniel (top 40 sophomore) and senior William Paige are as impressive as a backcourt lineup in high school hoops. It's hard to stop this rotation. 
Stepinac took the lead with 5:48 to play in the 3rd quarter and never relented. Not bad for a team who never held a lead in the first quarter. They did so thanks to a big effort from Duke bound junior AJ Griffin. The top five national talent did things that only players of his caliber can do. His rebounding, defense and versatile scoring touch were hard to guard. 
Griffin drew the attention of the defense, which then opened things up for RJ Davis. With his future college coach Roy Williams watching, the future Tar Heel delivered the finishing blows in the second half. He scored 16 of his 21 points in the final 16 minutes of action. 
Griffin and Davis combined for 39 points and 21 rebounds. Junior big man Malcolm Chimezie scored 11 rebounds while Luke Fizulich added 10 in the win. Sophomore Samuel Gibbs scored eight.
For Paul VI, Keels finished with 19 points and six rebounds. Roach scored 17 points and grabbed seven rebounds and had three assists. McDaniel had a big second half, racking up nine points while junior forward Tyler Coleman added eight points and five rebounds.