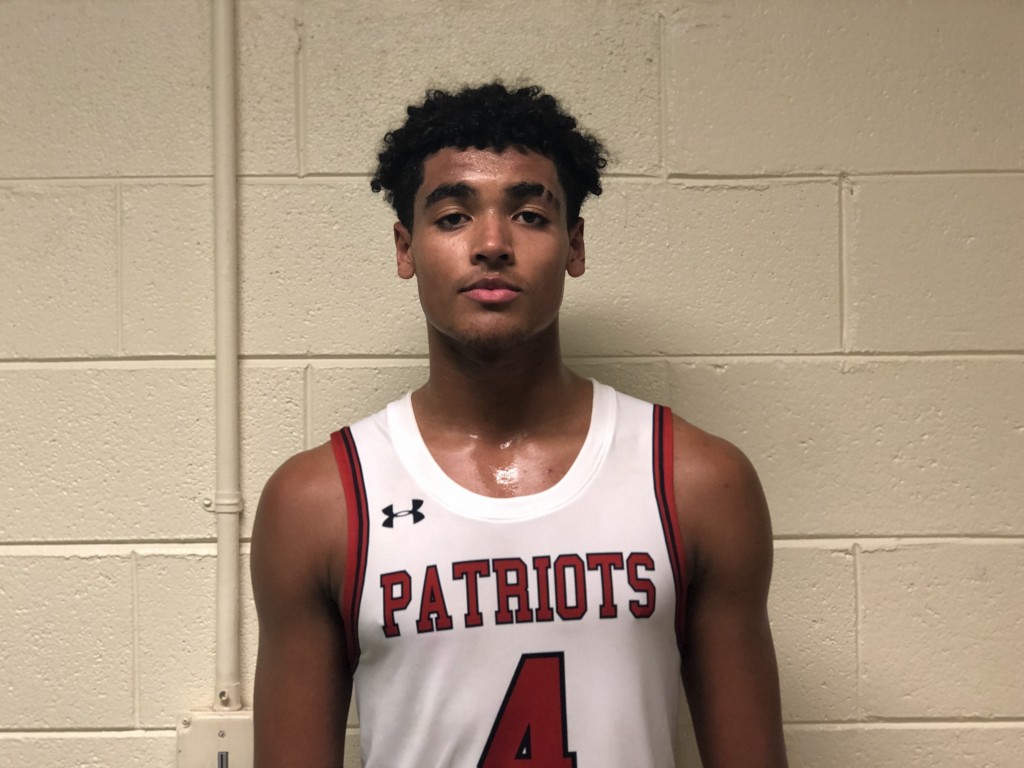 The 10th annual Charlotte Hoops Challenge kicked off today at Myers Park High School in the Queen City. Founders Jermaine Walker and Christie Mitchell provide one of the premier post-Thanksgiving Day events in the Southeast and every year some of the top teams in the country and the region make their way to this event.
2021 Guard Alfino Impresses
6-foot-4 2021 guard Bryce Alfino of Davidson (NC) Day scored in a variety of ways en route to a team-leading 21 points in a win over Arden (NC) Christ School in the 5PM game. Alfino has a college body and understands the game with a high basketball IQ and knows how to score. On a team with two other prospects that have already signed with Division One programs (Jackson Threadgill to Charlotte) and (CJ Huntley to Appalachian State), Alfino has a chance to be the next one in the junior class for Ron Johnson's program.
Future Charlotte 49er
Jackson Threadgill was impressive for Davidson (NC) Day showing off his shooting and his ability to score from all spots on the floor en route to 13 points and 11 rebounds in front of his future assistant coach Vic Sfera. Threadgill just makes winning plays night in and night out and should be a star for his hometown school just 15 minutes down the road.
Jaylen Curry's Got Next
Charlotte (NC) Vance HS freshman guard Jaylen Curry keeps bringing his game and name into the conversation of the best freshman in North Carolina. Tonight with the game on the line, Vance down by two points, it was Curry that took the last shot and banked a three-pointer in off the glass as time expired. He finished with 9 points on three made shots from downtown. On the season, Curry is averaging right at 14 points per game. The lefty combo-guard can attack off the dribble and can shoot it from all over the floor out to the three-point line.
Battle of the Sophomores
Jaden Bradley and Jalen Hood-Schifino, two of the top-ranked guards in the HoopSeenNC rankings squared off in the last game of the night pitting Concord (NC) Cannon School against Lincolnton (NC) Combine Academy against each other.
Combine Academy coached by former NBAer Jeff McInnis looked like no match for Cannon School early in the game and into the second half, with Cannon leading 32-23 at the half. A fierce comeback led by freshman Robert Dillingham, who scored 15 points and a strong second half from Hood-Schifino would force overtime with the score tied at 65. With 11 seconds remaining and Cannon School down by two, Bradley lost three defenders with an array of dribbles and got open above the key for a three-pointer that he made while getting fouled for the win as the buzzer sounded. Bradley would finish with 27 points and 8 rebounds and fellow Cannon sophomore DJ Nix scored 26 points in the win.