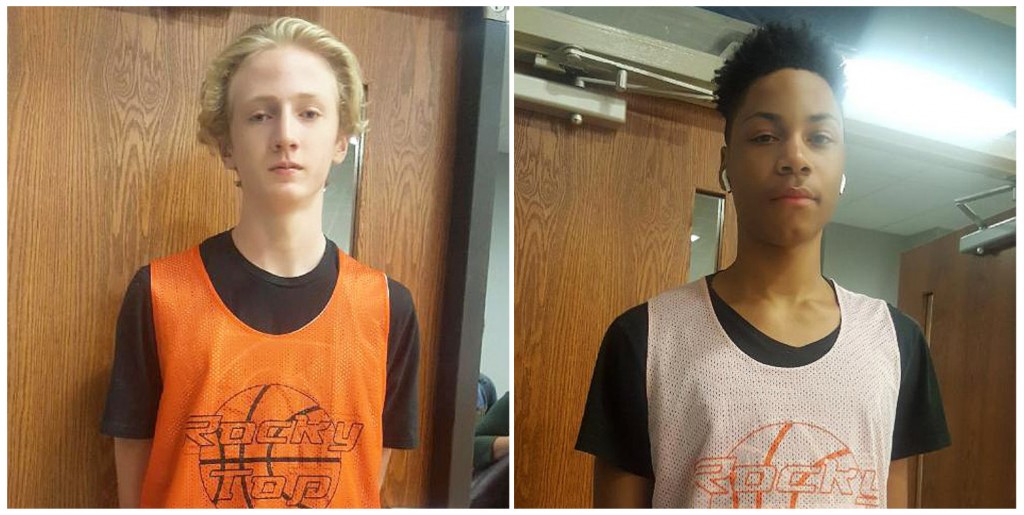 Four Fall Leagues in the book and the High School sits right here awaiting the tip-off. Who shined at our various leagues around the state of Tennessee? I have chosen seven players from each league who made their mark, let's check them out.
Blue Cain (Knoxville Catholic), 6'3 SG 2023
The superlatives are many for this rising freshman phenom. A slick ball-handler, he glides to the hoop, he scores at will and with ease, he sees everything and when his shot mechanics get corrected he will be unguardable. He led out D-League in scoring at 26.0 per game, including 39 in the finale and was named Co-MVP. 
Lukas Walls (Knoxville Webb), 6'1 SG 2023
Skilled player who was at his best as the season grew. He played his best in a head to head matchup against Cain, his team won and he scored 30. He concluded the season at 17.7 points per game and was easily one of the top players in the league. He has excellent handles, gets anywhere on the court he wants to go, shoots well. 
Brandon Winton (Knoxville Webb), 5'11 PG 2024
One of the youngest players in the league was easily one of the most skilled. A dynamic lead guard with handles galore and a scoring penchant for a player of his age range. He finished the season at 16.6 points per game and established himself as one to watch on this side of the state for years to come. 
Walker Kyle (Bearden), 6'4 PF 2023
Post body very light on his feet, has the ability to score anywhere near or around the bucket, he can step out and shoot the ball as well. He was one of the leagues top scorers at 17.7 points per game and was selected a 1st team All-League performer. As his body gets into better basketball shape his game will grow even more. 
Darian Bailey (Knoxville Central), 6'3 SG 2023
Exciting guard who came to play nearly every night leading his team to the league championship with a game winner in the title game. For his effort he garnered Co-MVP honors and averaged 17.3 points per game for the season. A dynamic scorer from every level, his first varsity season will be a good one, mark it down. 
Danny Stanton (Sevier County), 6'0 PG 2023
Tough and hardnosed guard was one of the better on ball defenders ion the league. He plays at a frantic pace and uses either hand to score in the paint, a guard who really scores well inside his shooting will be his next major focal point. He finished the season averaging 14.8 points per game. 
Jayden Housewright (CAK), 6'6 PF 2023
Big kid with a flair about his game, he has skills, he rebounds well, he has superb passing ability but he tends to want to make spectacular plays instead of the easy ones. You love his enthusiasm and passion so maturity will take over as he grows. He finished the season as one of the top scorers in the league at 18.7 points per game.