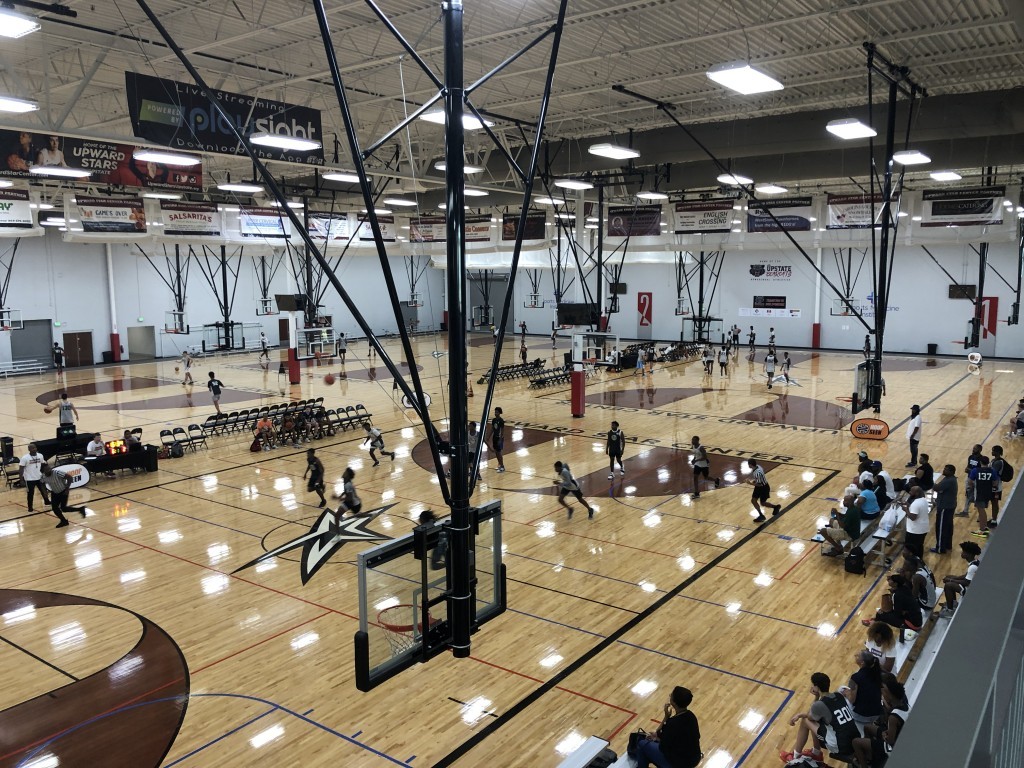 Our South Carolina Fall Preview camp is in the books and our staff of evaluators and coaches have gone through their notes of every player in the camp. Every. Single. One. Today we look closer at Team 7 from camp.
Eduardo Sierra, Legacy Early College, 5-10, PG, 2020: Very crafty guard that is excellent in pick and roll situations. He consistently made shots from beyond the three-point line and made them from the mid-range. He controls the pace of the game with his ability to change speeds.
Khalil McDaniel, Dutch Fork, 5-7, PG, 2022: The consummate team player, McDaniel spent most of his time playing unselfishly and making good decisions with the ball in his hands. He understands where to be on the floor for proper spacing and is vocal. His basketball IQ is high and showed that he could make some shots when he got his feet set.
Jordyn Surratt, Dorman, 6-5, SF, 2022: Consistent three-point shooter, very athletic at the rim, All-around player that scores a lot. Really did a good job of getting into the lane and finishing at the rim. Rebounded well in traffic and came up with some easy put-backs.
Jordan Davis, Spring Valley, 6-1, SG, 2022: Showed he can score in isolation situations, made a lot of crafty finishes, smart with the ball in his hands, makes smart passes and has good size at the shooting guard position with three seasons left to go.
Cameron McBride, Westwood, 5-9, G, 2021: Was one of the best on-ball defenders that we saw at the camp. Vocal. Made a good amount of shots from the outside in to the mid-range. Quick in the open-floor and gets a lot of deflections and steals with his quickness on the defensive end.
Alexei Iturbe, Riverside, 5-11, G, 2021: Always in the right spot at the right time, showed he can make some shots from beyond the three-point line consistently. Iturbe is a really strong passer and has a great feel for the game. His father, Iker Iturbe played at Clemson University in the late 90's.