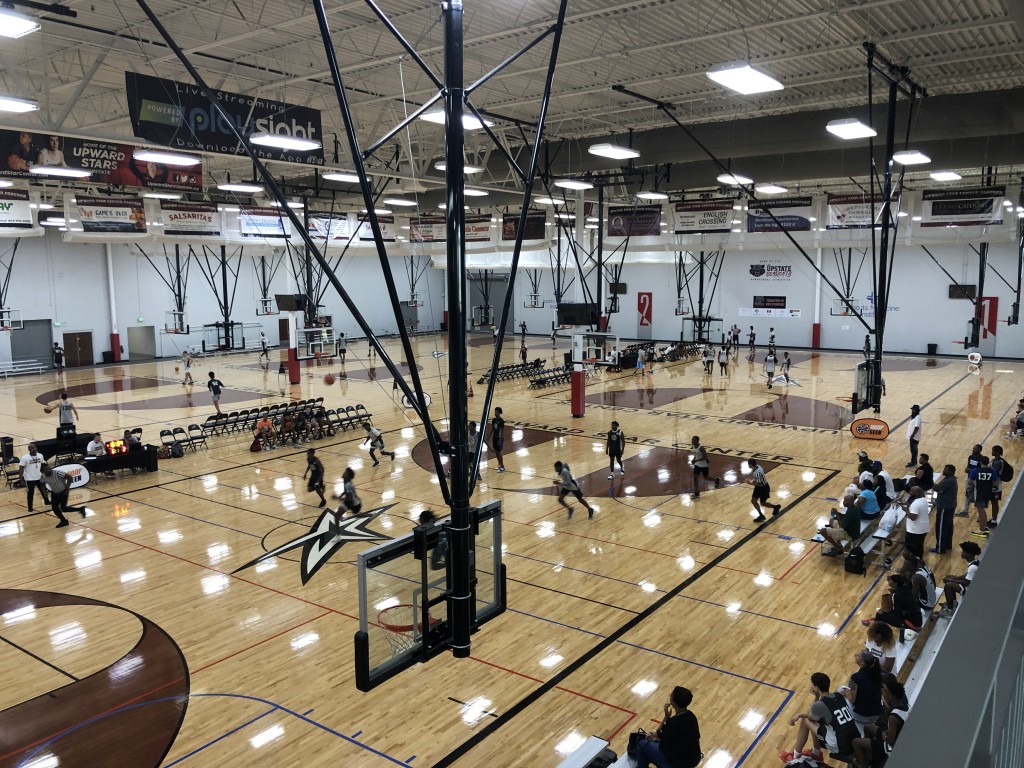 Our South Carolina Fall Preview camp is in the books and our staff of evaluators and coaches have gone through their notes of every player in the camp. Every. Single. One. Today we look closer at Team 5 from camp.
Ryan Hawkins, Oakbrook Prep, 6-3, SG, 2022: The 6-foot-3 sophomore exhibited his clutch gene during the 5-on-5 game play. His underclassmen status didn't stop him from stepping up and making big shots when they mattered most. He shot well from the beyond perimeter throughout the day.  Defensively, he sprinted all over floor resulting in a bunch of easy steals. 
Javon Douglas, Legacy Early College, 6-3, SF, 2020: Douglas was a guard who competed and did the "dirty work". The senior aggressively looked to grab rebounds with both hands. He proved that he was effective at guarding any position on the floor. When given an opportunity to get a bucket, he confidently looked to knock down the spot-up three pointer.
Jaxon Burnett, West-Oak, 6-3, SF, 2023: A big future could be ahead for this young man. His athleticism combined with his size allowed him to have success when driving  from the wing. He was easily one of the top athletes from this past weekend. Rather it be finishing at the rim or going up for rebounds, he's super quick off his feet. EXPLOSIVE. He even showed some touch from the three-point line as well. It's no surprise that he's already seen recruitment from college coaches at the Low-Division 1 level. 
Leslie Owens Jr.,Sumter, 6-3, G, 2022: The sophomore from Sumter County HS had an impressive outing. Shooting off the dribble? Easy money for the 6-foot-3 guard. He got to his spots with and elevated for the jumper using 1 or 2 dribbles. In transition, he sprinted on the break and flushed a few dunks. We loved the value he placed on defense. He wasn't afraid to guard his man full-court. 
Justin Lloyd, Aquinas, 5-10, G, 2023: The freshman guard was relentless in looking to attack the basket. His first step helped him get past defenders, and he lowered his body to embrace contact. Lloyd held his own against older completion.