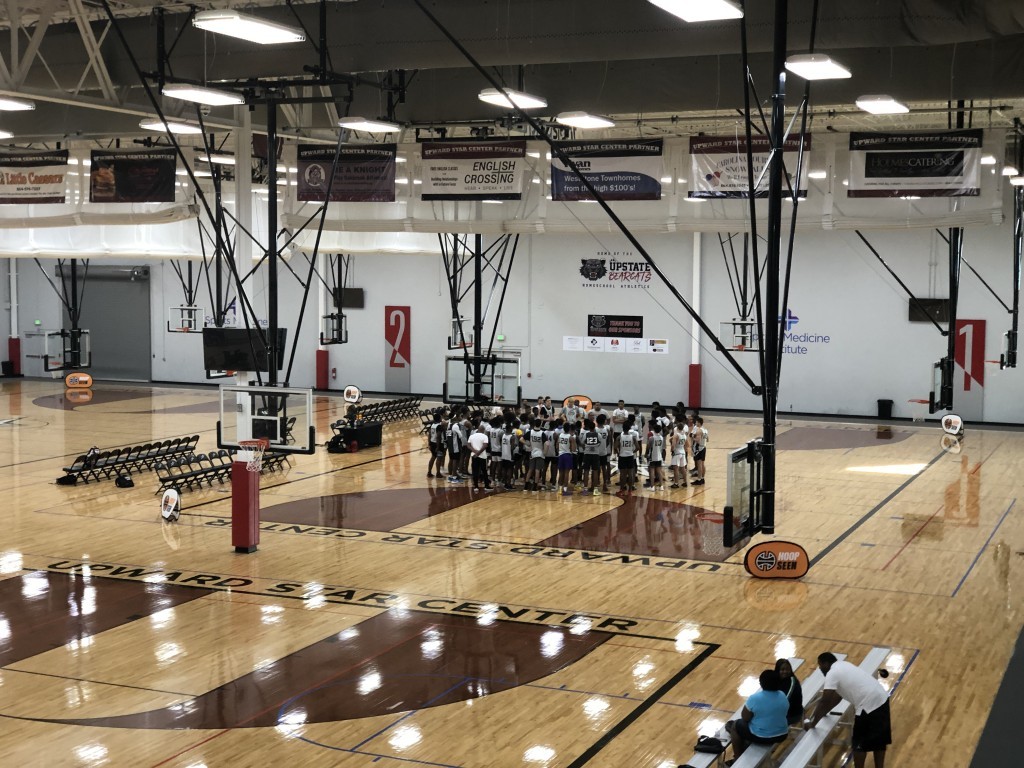 Our South Carolina Fall Preview camp is in the books and our staff of evaluators and coaches have gone through their notes of every player in the camp. Every. Single. One. Today we look closer at Team 3 from camp.
Caleb Smith, Oakbrook Prep, 6-7, SF, 2021: Post prospect with a good touch around the rim. Showed his hook shot, up and under as go to scoring weapons. Has good footwork in pick and roll situations. He ran the floor very well and kept pressure on the defense with rim runs. 
Dasani Warthaw, South Aiken, 6-3, SG, 2021: Active post player that does a little bit of everything. He showed a good touch in the paint offensively. On the defensive side he is a strong rebounder and is very vocal and his positive energy was infectious. - Keydrick Bartow 
Tremian McElmurray, Midland Valley, 6-4, SG, 2023: Long wing with sneaky athleticism. Good stroke on his three-point shot and can string together 2-3 when it is dropping. Has a knack for finding the sweet spot in both transition and the half-court offense. 
Gerald Gary, Dutch Fork HS, 6-2, SG, 2022: Gary showed throughout the day that he has a motor that not many had. He had a strong desire to play defense the full length of the court. He has good hands that help him get deflections and steals. Gary showed he is a good spot up shooter and also ran the lanes well in transition. 
Jaylin McDuffie, Westwood, 5-11, PG, 2022: Westwood has had their share of guards recently that are college level. McDuffie has a strong build and frame that helps him bounce around in the painted area and come away with big rebounds especially on the offensive end. He has a good mid-range pull-up jumper from the catch or off the bounce. 
Dylan Williams, Irmo, 5-10, PG, 2022: Quick and shifty are the first words that come to mind with Williams at the point guard spot. He has a good shooting touch at the three-point line into the mid-range jumpers. He showed the ability to get off of trouble with his handle. Williams has a good overall feel for the game and was very coachable. He did a good job of taking verbal instruction and turning it into on-court production. 
Kendall Johnson, Boiling Springs, 5-9, G, 2023: Young point guard that plays with extreme confidence on defense. He showed glimpses of what he can do offensively. As he continues to develop that component of his game, I expect him to be a good competitive player. 
Justin Rembert, Crestwood, 5-5, G, 2023: The freshman point guard showed toughness throughout the day. He is still developing his overall game, he was still able to show what he is capable of. He shot the three point shot well and showed a nice floater on multiple occasions.